Maca powder, a superfood that's derived from a root native to Peru, has numerous health benefits. Maca is best used without cooking or baking it. Here are a few simple ways to use maca powder in food.
The easiest way is to add a teaspoon to a tablespoon to individual smoothies or protein shakes. The malty flavor works particularly well with chocolatey flavors, as in  Mocha Maca Banana Smoothie, shown above; but it also goes well with fruitier flavors, for example, Strawberry-Vanilla Maca Smoothie.
If you'd like these and other ideas and recipes for maca to keep in your kitchen, you may enjoy this concise book, available in both e-book and paperback versions. E-book:  Maca Root for Health and Vitality: How to Use and Benefit from the Superfood, with 20 Easy Recipes. And the same title in paperback: Maca Root for Health and Vitality.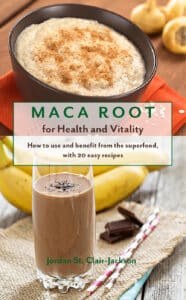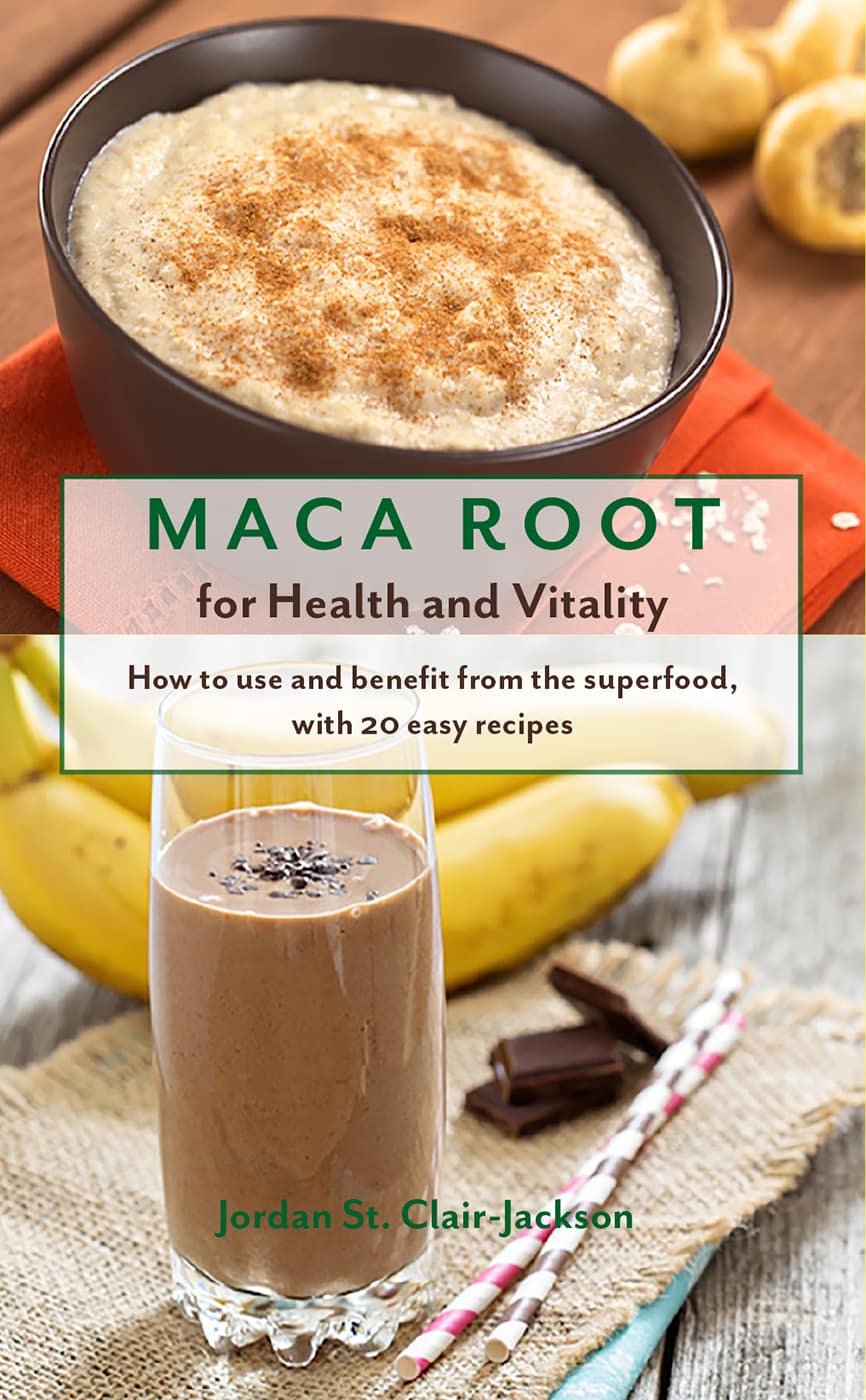 Maca powder is also a good addition to energy balls or no-bake sweets. No-Bake Vegan Maca-Roons are filled with all manner of nutrient-dense goodies, including maca, nuts, nut better, dates, and coconut. Try adding a couple of tablespoons or so to other no-bake treats like Unbaked Fudgy Brownies or Gena Hamshaw's Unbaked Fig Bars.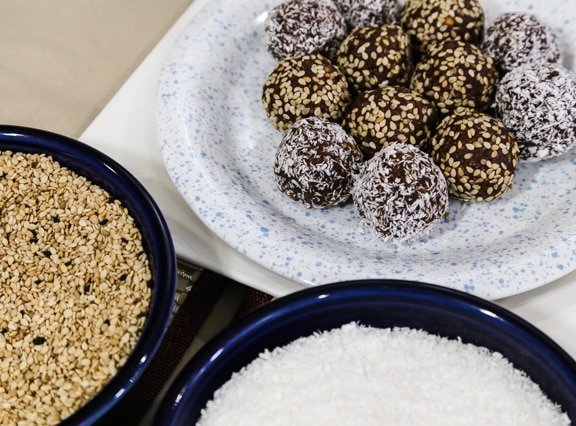 If you're into juicing, maca can be a good addition, as in this Carrot Maca Juice by Julie Morris. It's a mellow combination of nutritious carrots, energizing maca powder, and tasty cashews. The idea is to blend some maca, about a tablespoon or so, into 16 ounces of fresh juice.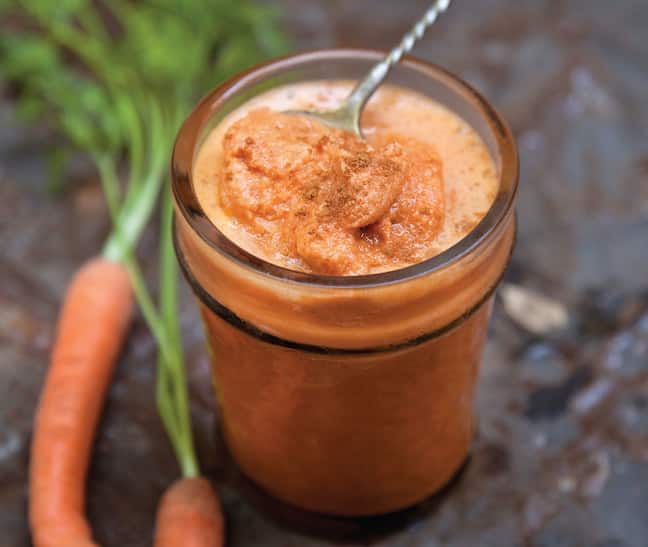 Another easy way to use maca is to sprinkle it onto your hot or cold cereals. Use 1 to 2 teaspoons in this case, otherwise the flavor may overwhelm your cereal.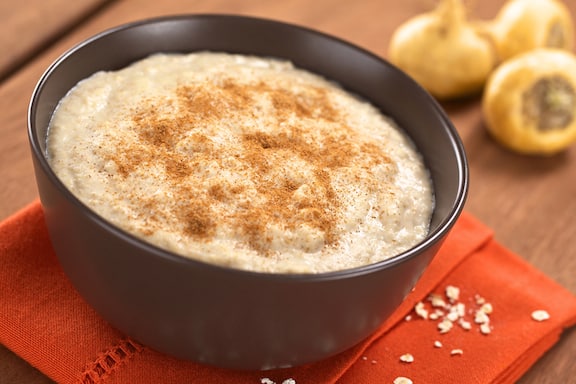 When the weather is warmer and you're making your easy banana-based soft-serve "ice cream" simply add a tablespoon or two to the food processor when you're blending up the frozen bananas.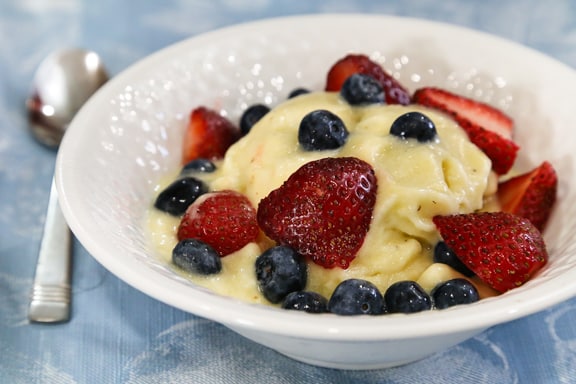 Do you have other ways you like to use maca in food?
--
*This post contains affiliate links. If the product is purchased by linking through this review, VegKitchen receives a modest commission, which helps maintain our site and helps it to continue growing!