Southwestern and Mexican-inspired meals, including vegan fajitas, quesadillas, tostadas, and tacos are incredibly easy to prepare and to build meals around. Often, you only need to prepare whatever it is that's going to be enclosed in the tortilla, and then set everything else out. Everyone at the table assembles and embellishes their own creation to their own liking. It's all so festive and colorful — no wonder these kinds of meals are often referred to as fiestas! Take a look at these offbeat  Cauliflower Power Tacos — veggie lovers will devour these tacos filled with roasted cauliflower, crispy chickpeas and flavorful cilantro pesto.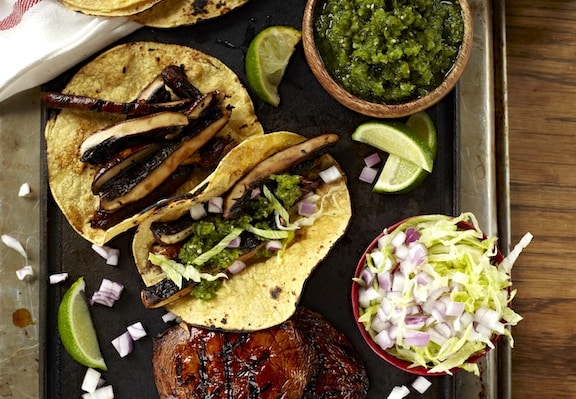 Portobello Mushroom Tacos by chef Del Sroufe feature grilled mushrooms that are so flavorful that you don't need a lot to accompany them.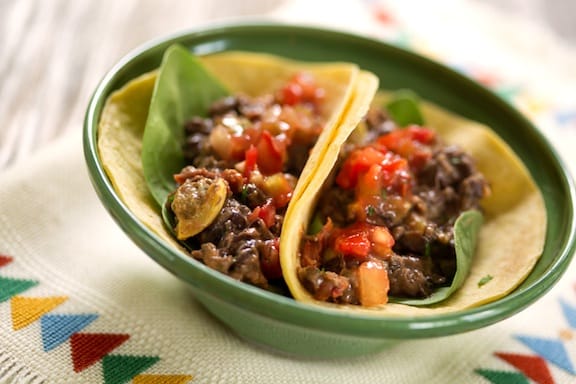 In Garlicky Black Bean and Summer Squash Soft Tacos, the bean base has a wonderfully garlicky and smoky flavor. Yellow squash, chili peppers, and dried tomatoes add even more flavor and color.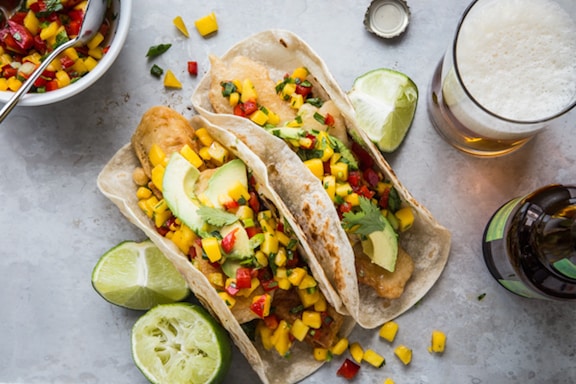 From Oh My Veggies, these scrumptious Beer-Battered Tofu Tacos with Mango Salsa feature with crispy beer battered tofu strips topped with creamy avocado slices and a sweet mango salsa.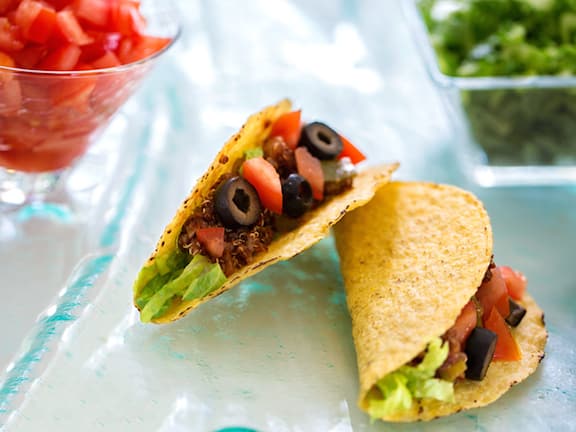 Quinoa Tacos highlight this much-loved super grain, which makes a great filling for tacos. It's a fun, festive, and filling meal.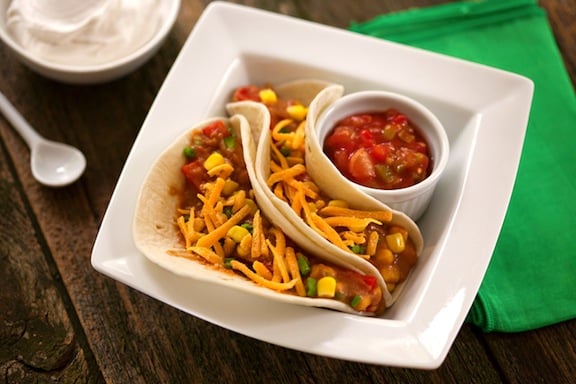 Vegan Soft Tacos with Refried Beans and Corn has enough vegan cheddar cheese to create a sensuous experience, meant to be eaten with knife and fork.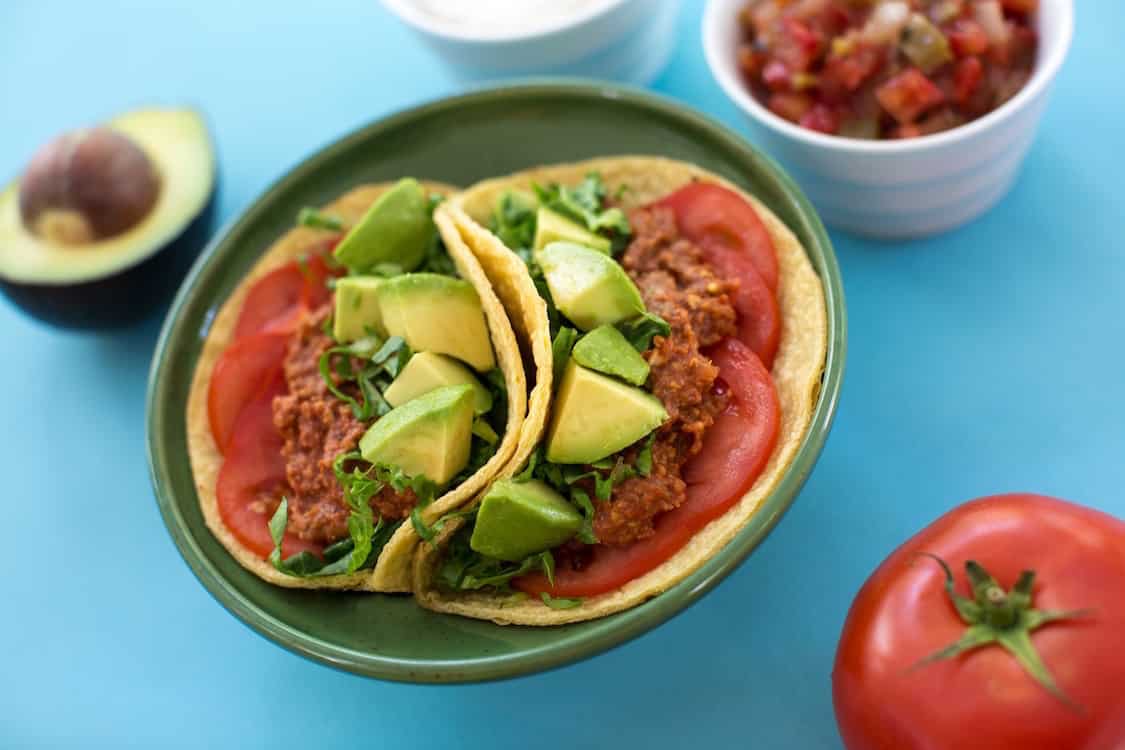 Tempeh and Walnut Soft Tacos - Two high-protein foods (with lots more going for them nutritionally) — tempeh and walnuts — team up in a tasty taco filling that goes a long way.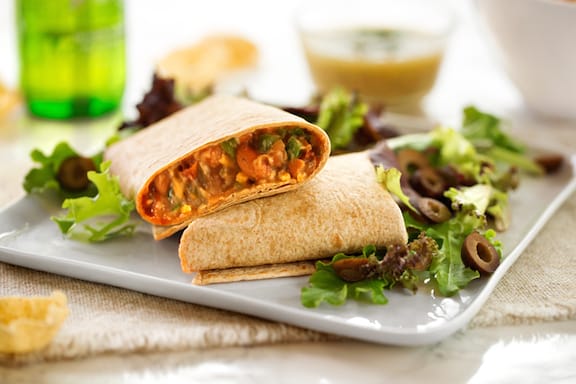 Burritos are a staple of basic Southwestern cuisine. Easy Vegan Bean Burritos are delicious and filling.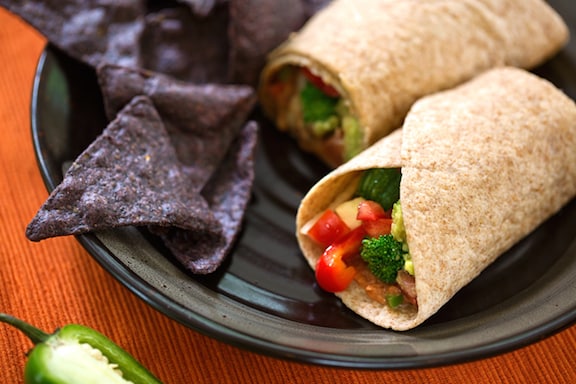 This recipe for Bountiful Vegetable Burritos was inspired by veggie-filled burritos I've had at Mexican or Southwestern-style eateries.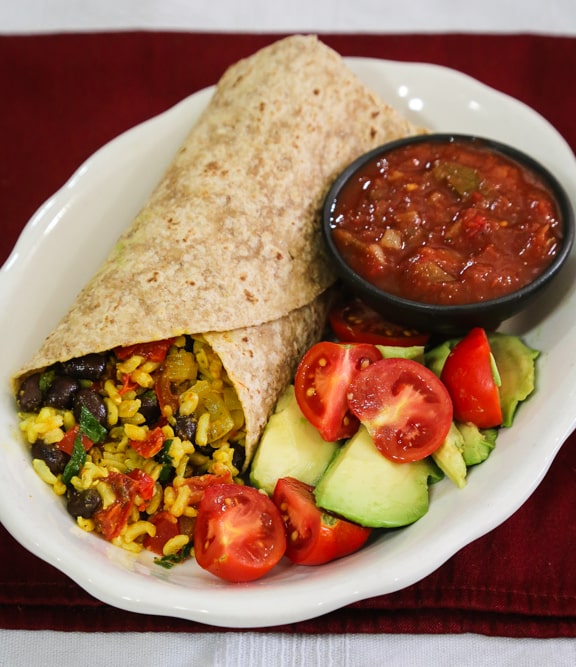 Often, rice is served alongside burritos, but in Yellow Rice and Black Bean Burritos the combination of rice and beans wrapped inside the tortilla makes them extra satisfying.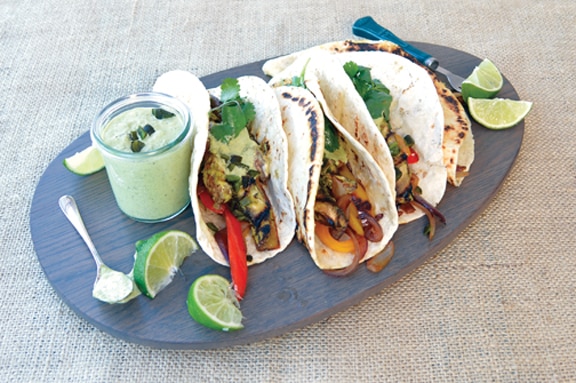 In Zsu Dever's Portobella Fajitas with Roasted Poblano Cream Sauce, the grilled, marinated portobellas make a delicious fajita filling, and the sauce is so creamy, you won't miss the dairy.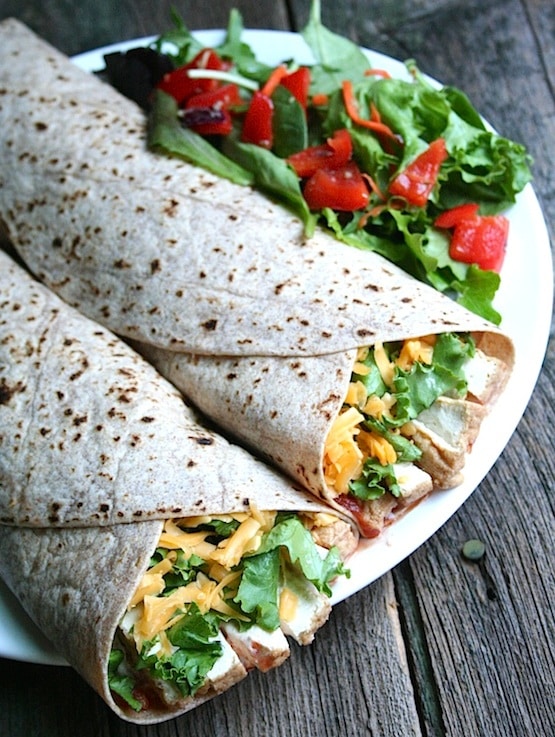 In Super-Easy Tofu Fajitas, chewy baked tofu is a perfect filling. This is great for adults but it is also fun for kids if you let them assemble their own.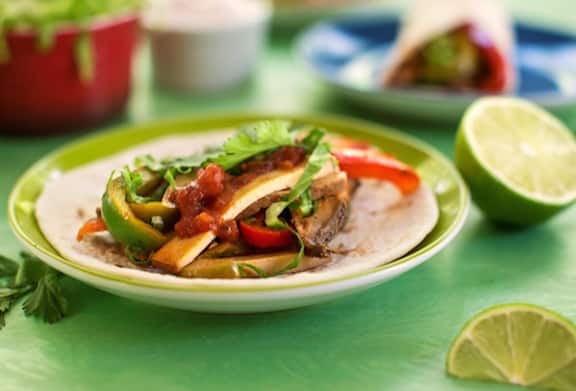 Sizzling Tofu or Tempeh Fajitas are the basis of a festive meal makes very little work for the cook, and everyone can tailor their fajitas to their own tastes.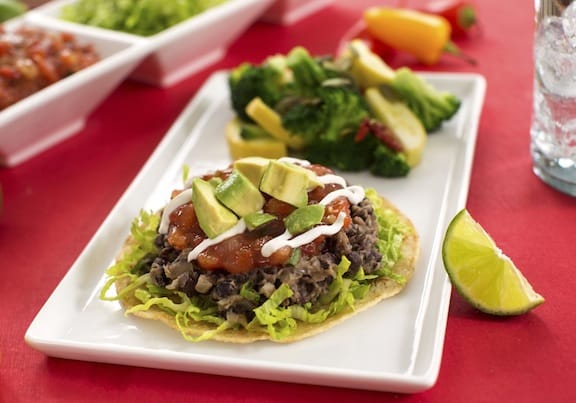 Black Bean Tostadas feature a crisp tortilla piled generously with any variety of toppings, including crisp lettuce and salsa.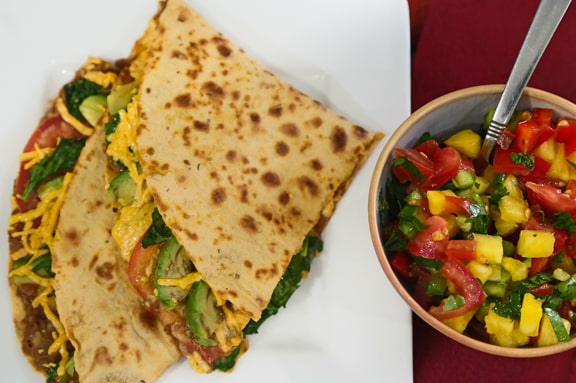 Big Quesadillas with Refried Beans, Spinach, and Avocado are enhanced with a sweet and spicy pineapple salsa.