When vegetables are rated in terms of overall nutritional value, spinach is usually among the powerhouse veggies that top the list. It's vitamin-rich and a good source of iron and fiber. Baby spinach is convenient to use since you need not stem or chop it. Baby spinach bought at the supermarket often comes in bags or plastic boxes marked "triple washed," meaning that sand and grit isn't much of a worry. Yet if this convenient type of spinach isn't organic, skip it.
Unfortunately, spinach almost always appears at the top of another kind of list—the list of top ten produce items to avoid in non-organic form. Even if you buy it organic, always give it a good rinse, just to be on the safe side. No matter what, baby spinach is one of the most versatile veggies on the planet. Here are several ways to make the most of it.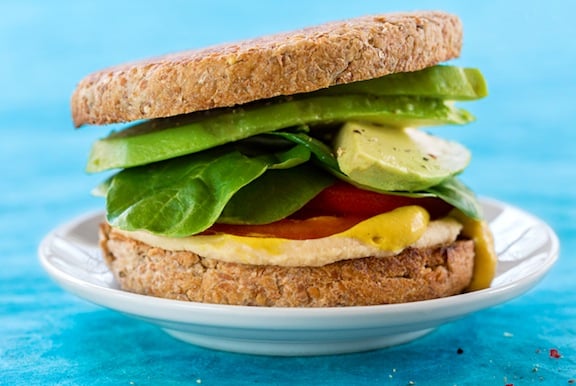 Boost sandwiches, wraps, and veggie burgers: There's almost no type of sandwich that can't be embellished with a handful of baby spinach leaves, raw or wilted. Try Hummus, Avocado, and Baby Spinach Sandwich and Mushroom, Spinach, and Cheddar Wraps for starters. Remember to put some in your quesadillas, too!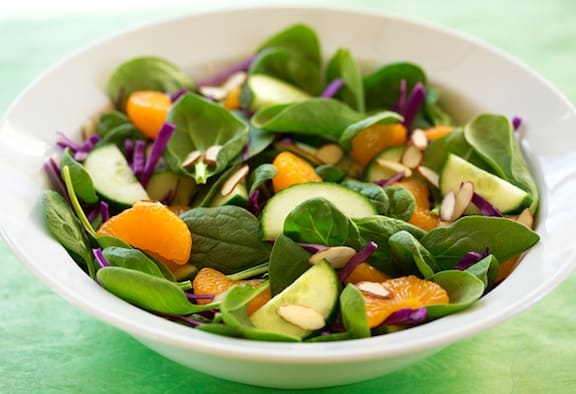 Make it a base for salad: In combination with or instead of lettuce, use baby spinach as a base for your salads. Spinach, Orange, and Red Cabbage Salad is a cool-weather treat; Spinach, Artichoke, and Chickpea Salad can be enjoyed on the side or as the main dish any time of year.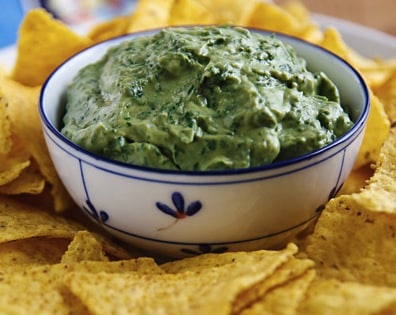 Puree it: Baby spinach makes a sublime base for pesto, dips, and of course, creamed spinach, all made dairy-free and delicious. It's what makes Very Green Avocado-Tahini Dip so green; try also Contemporary Creamed Spinach and Spinach and Basil Pesto.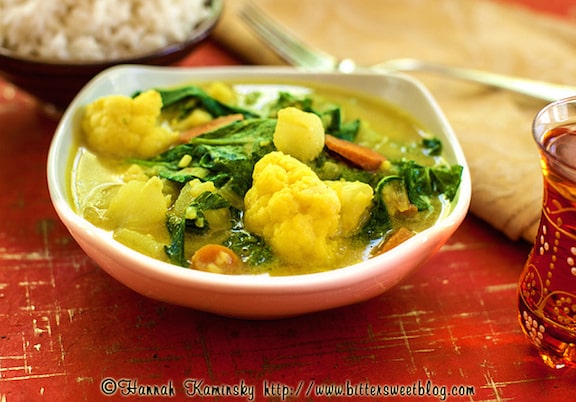 Toss into soups, stews, and stir-fries: Even if a recipe doesn't call for it, a few big handfuls of baby spinach will add color, flavor, and all those vitamins and minerals to your warm dishes. Pink Bean, Quinoa, and Spinach Soup and Coconut Cauliflower Curry with Mustard Greens and Spinach.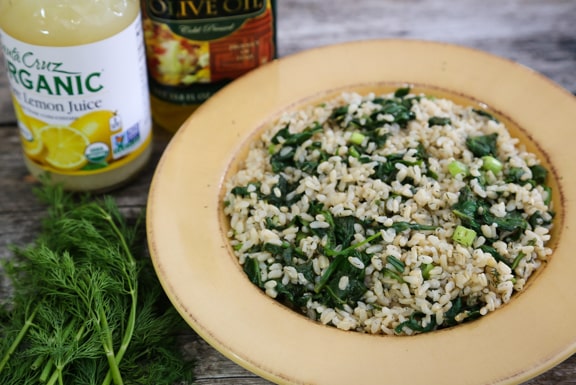 Embellish your grain, bean, and pasta dishes: As with soups and stews, a generous amount of baby spinach added to pasta, bean, and grain main and side dishes at the last minute cooks down quickly and adds lots of nutrition. Simple Spinach and Dill Rice and Pasta Twists with Cauliflower and Spinach are two tasty examples.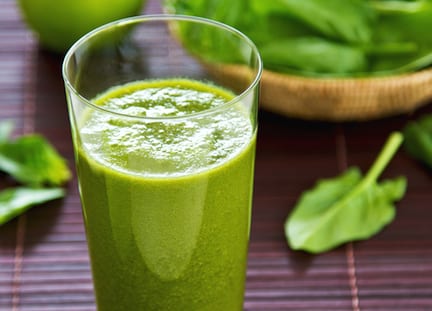 Use it in smoothies: Baby spinach adds green goodness to fruit smoothies. You barely taste it, but your body will know it's there! A VegKitchen reader favorite is Spinach and Apple Smoothie; another one we like is Spinach, Sprouts, and Pineapple Smoothie.
Use plenty of baby spinach in your meals any time of year. Here are even more recipes for using spinach.