Summer fresh fruit smoothies are refreshing yet invigorating, luscious yet low in fat. They also offer a concentrated source of nourishment any time of day, and make an especially vibrant way to start a warm day or to enjoy as a refreshing snack. With fresh summer fruit at its peak, smoothies provide a delicious vehicle for vitamins, minerals and antioxidants.
To create your own smoothies, an easy formula to follow is to use 2 cups chopped fresh fruit, one cup yogurt, soy yogurt, or silken tofu, and one cup liquid. If you like thicker smoothies, use a little more fruit and less liquid; if you like a more juicy smoothie, do just the opposite. Here are some possibilities for mixing and matching: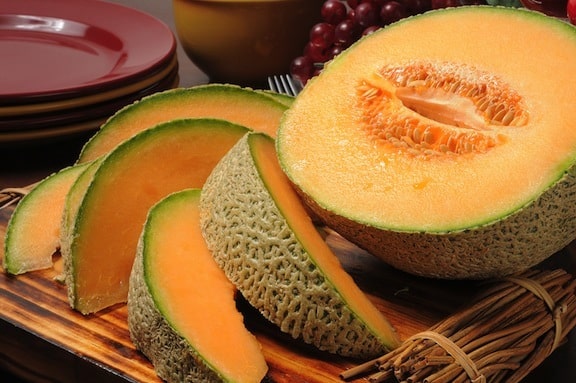 FRUITS: Make sure the fruits you use are ripe and lush; smoothies are truly only as good as the fruits used in them. Organic fruit is always preferable. Berries of all sorts, nectarines, peaches, cantaloupe, watermelon, and honeydew are excellent for summer smoothies. Extend your smoothie pleasure into the fall and winter with soft pears and apples, pineapple, mangoes, papayas, and kiwi. Bananas are welcome in smoothies any time of year; they add a smooth, thick texture and heightened sweetness to most any smoothie.
LIQUIDS: Many people like filtered water as the liquid in smoothies. But you can also use coconut water for extra refreshment (and natural electrolytes) and your favorite nondairy milks. If you'd like to augment smoothies with prepared fruit juices, organic and unsweetened is best. Choose from orange, carrot, mango, apricot nectar, tropical juice blend, carrot, pineapple, or apple juice.
NONDAIRY YOGURT OR SILKEN TOFU: Most of the time, vanilla nondairy yogurt is fine, but you can experiment with lemon, orange, or berry-flavored yogurts. There are many flavors of soy, coconut, and almond yogurt. All are good sources of calcium and beneficial cultures. Silken tofu, pureed with the fruits used, results in full-bodied, high-protein smoothies. Frozen yogurt or nondairy frozen desserts result in smoothies that can satisfy as desserts.
Chances are, you won't need additional sweetening using ripe, sweet summer fruits, but for a little boost, choose from maple syrup, honey, brown rice syrup, fruit juice concentrate, or stevia.
NUTRITIONAL ENHANCERS: If a smoothie is going to comprise the main part of a meal, such as breakfast, you can consider adding the following: nutritional yeast (for an array of vitamins and minerals), nut or seed butter (for added protein and beneficial fats), ground flaxseeds, whole or ground chia seeds, or hemp seeds (for omega-6 fatty acids).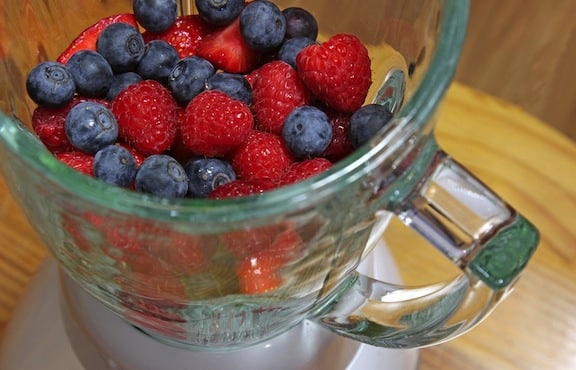 Here are some of VegKitchen's summer smoothie recipes: