In my experience, I've found that those who like vegetables are particularly fond of the tried-and-true varieties. Broccoli, carrots, peas, potatoes, sweet potatoes, and corn occupy the top rung; "second string" vegetables include cauliflower, green beans,  greens, squashes, and such. If those in your household are open to new vegetable adventures, here are a few that you may not think of buying regularly, but which might add fun and variety to the everyday repertoire.

Brussels sprouts: Okay, so these aren't exactly "offbeat," and may actually be one of the vegetables you hated as a child. I list them here, though, because I think they're underused and under appreciated. Cook them just until done, and these tiny cabbages can be delightful. Once they become overcooked, I can see where the prejudice may set it. Serve them to your family with an air of excitement —it may be contagious!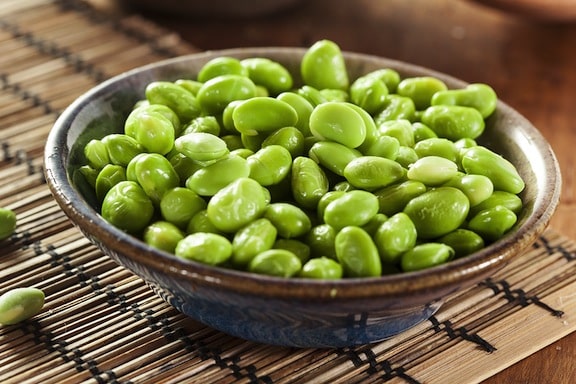 Edamame: Fresh green soybeans have become widely available in the West in the past few years. Resembling baby lima beans but less mealy and more flavorful, edamame (eda-MA-may) are a popular appetizer in Japanese restaurants. In midsummer, I get fresh edamame from my local farm markets. They are cooked in their shells for about 10 minutes, then popped open and eaten at room temperature, much like green peas. Edamame are quite easy to find in frozen form in natural foods stores, either in or out of the shell.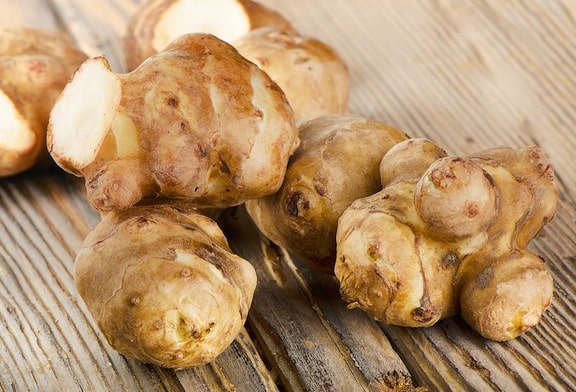 Jerusalem artichokes: Also marketed as "sunchokes," these knobby roots have no connection with Jerusalem nor do they bear any resemblance to the more common, leafy artichokes. They are related in some way to the sunflower plant, however. With a texture that is a cross between a water chestnut and a white potato, and a flavor that is pleasant but hard to describe, Jerusalem artichokes can be scrubbed, sliced, and eaten raw alone or in salads, or quickly sautéed in a little olive oil.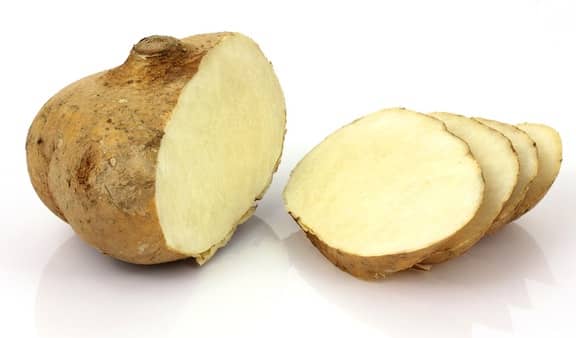 Jícama: another offbeat root, jicama (pronounced HICK-a-mah) is native to the American Southwest, and until the last decade or so was not easy to find outside that realm. Now you will find it in well-stocked supermarkets and produce stores from west to east. Sweet, crunchy, and a bit more watery than other roots, jicama is, like the Jerusalem artichokes, good sliced and eaten raw, used in salads, or sautéed.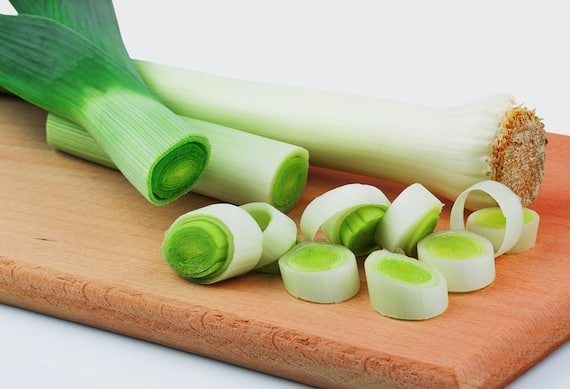 Leeks: A member of the onion family, leeks resemble oversized scallions. Only the white and lightest green parts are edible; the dark green leaves may be washed well, chopped, and used to flavor homemade vegetable stock, or you can simply discard or compost them. Chop leeks and rinse very well before using. Sautéed leeks are wonderful in soups and paired with potatoes or cabbage. You can always substitute them for ordinary onions.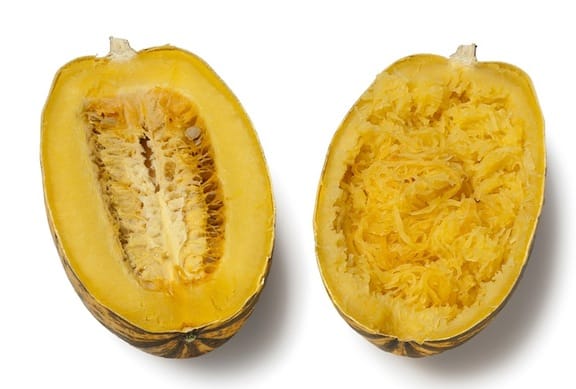 Spaghetti squash: Winter squashes are not often great favorites of children, unless pureed into soups or otherwise disguised, but spaghetti squash may be the exception to this rule. Once baked, the flesh comes out it spaghetti-like strands, and children can get great enjoyment from "combing out" those strands with a fork (provided of course, that the squash is cool enough to handle). I like to serve spaghetti squash in its simplest form, sautéed in a little olive oil or Earth Balance, and seasoned with salt and pepper. Some people like it with marinara sauce, truly as a low-carb substitute for pasta.