If you're looking for seitan recipes, you've come to the right place! This high-protein meat substitute made of wheat gluten is quite versatile. A traditional Asian food, you may have encountered seitan in dishes like "Buddhist's Delight" in Chinese restaurants. Dense, chewy seitan is pure gluten, so clearly, it's not for anyone with gluten sensitivity. 
Store-bought seitan usually comes in 8-ounce packages or 16-ounce tubs. Its "meaty" texture lends itself to numerous preparations. It's great as a substitute for beef chunks in stews, stir-fries, salads, wraps, and for fajitas and kebabs.
Explore seitan recipe if you're looking for ways to add more protein to your family's diet other than, or in addition to, soy foods.
Making homemade seitan is not too difficult or time-consuming in terms of hands-on time, though you do need to allow time for the various steps and cooking time. If you're so inclined, the recipe below yields greater quantity and economy than store-bought.
Still, if you'd rather buy your seitan ready-made, natural foods stores and co-ops usually offer several options, from locally made to national brands. Try a few and see which you like best, as they are all a bit different in flavor and texture.
VegKitchen's Seitan Recipes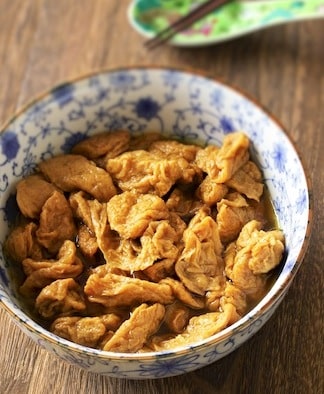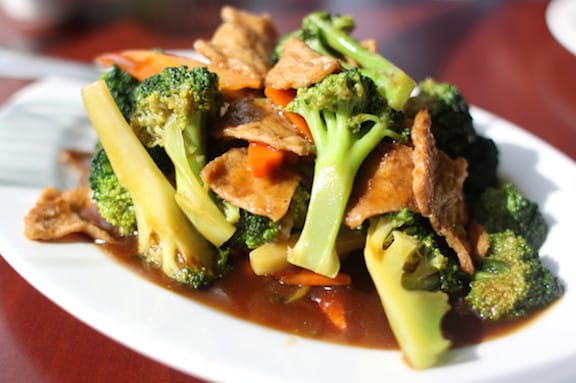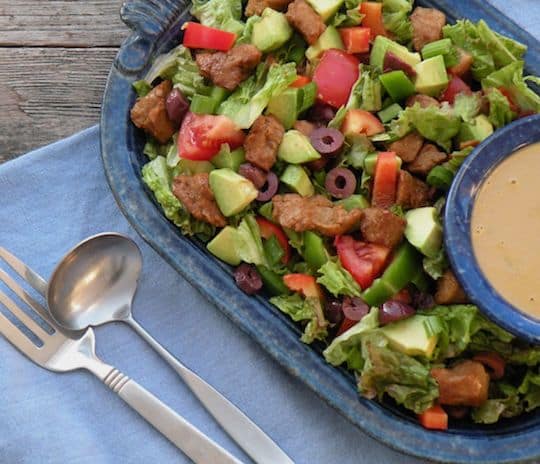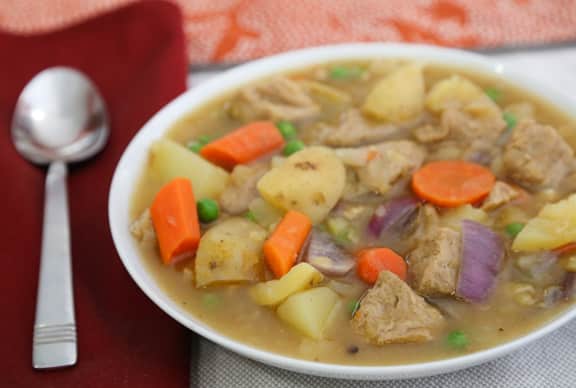 Seitan "Meat and Potatoes" Stew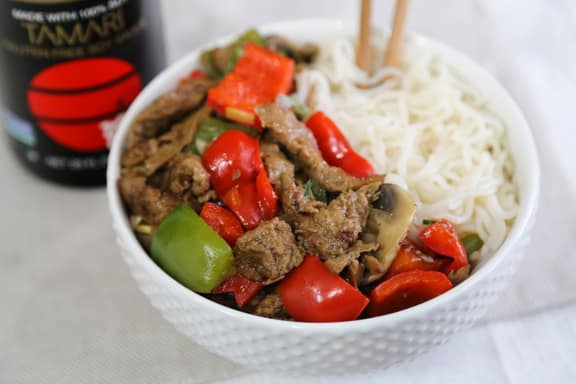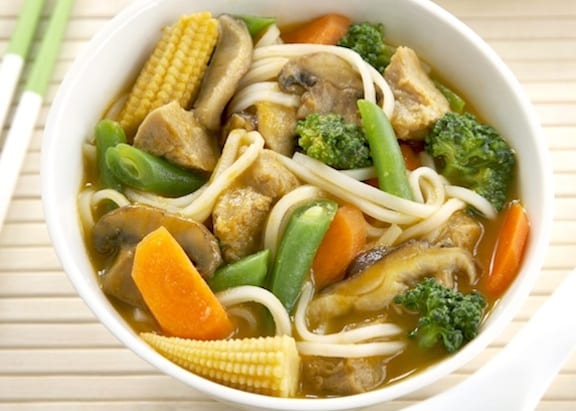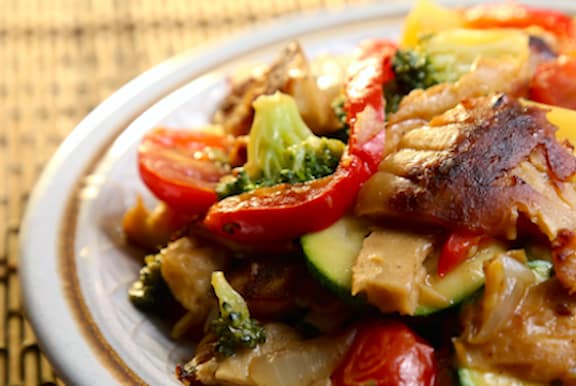 Sweet-and-Sour Seitan and Vegetables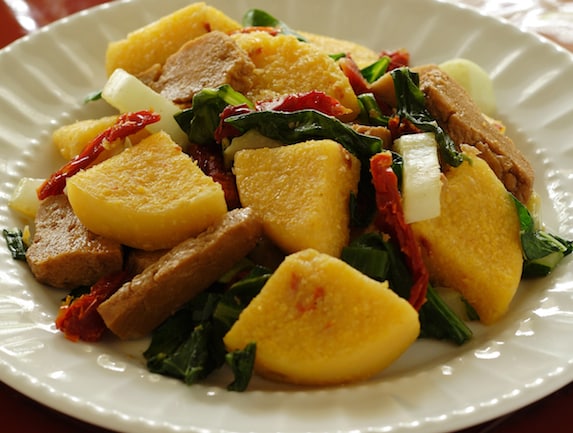 Seitan and Polenta Skillet with Fresh Greens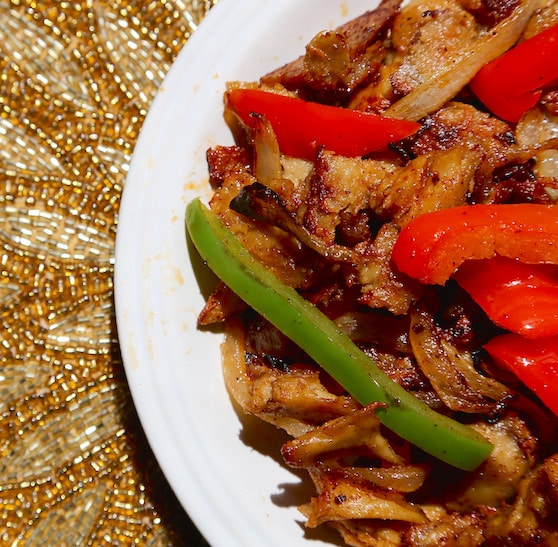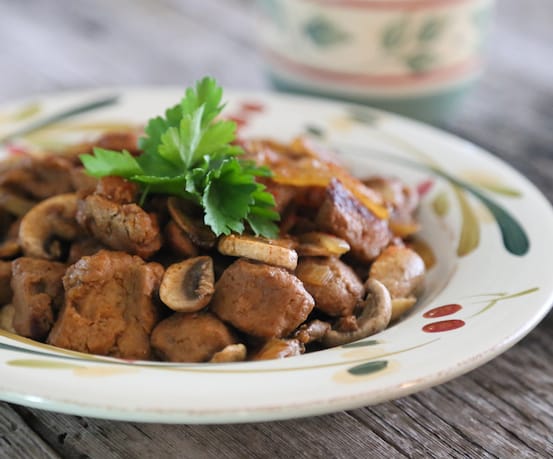 Seitan and Mushrooms in Paprika Cream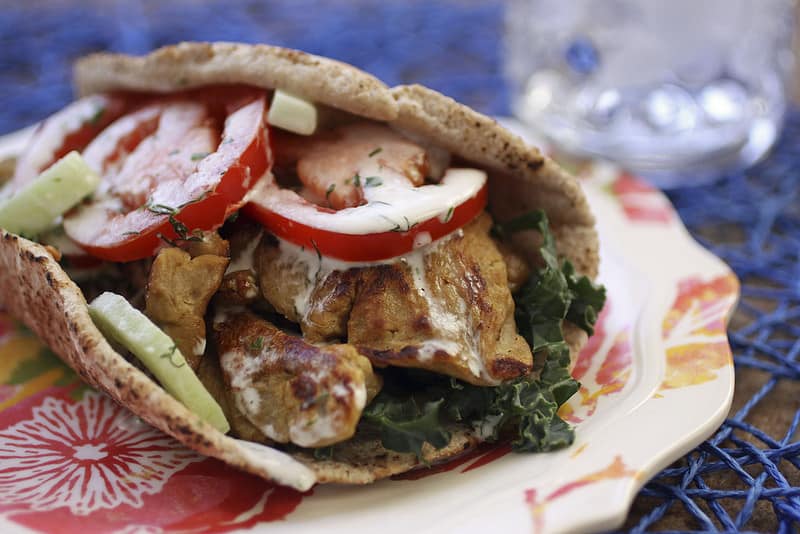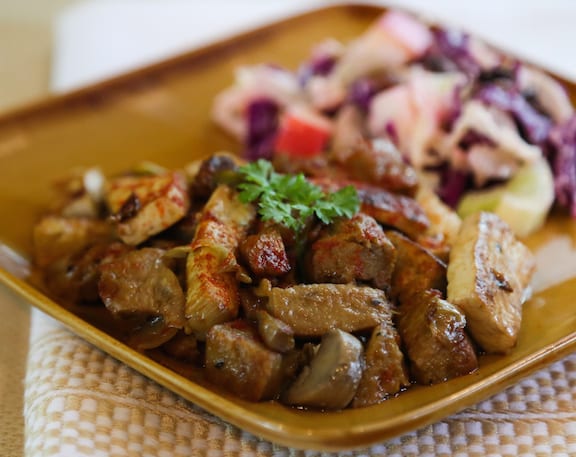 Tofu and Seitan Sauté with Easy Gravy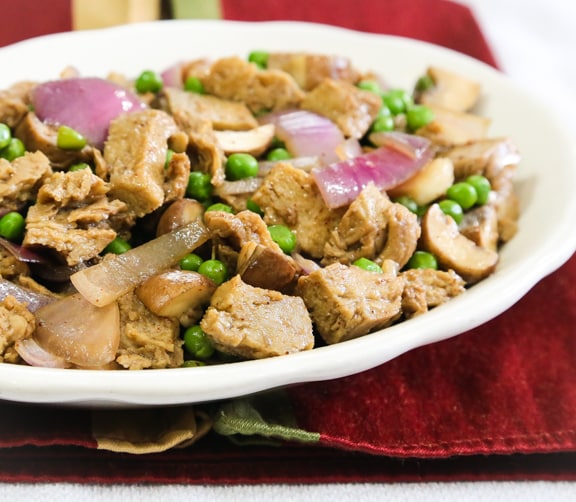 Seitan, Mushroom, and Onion Stir-fry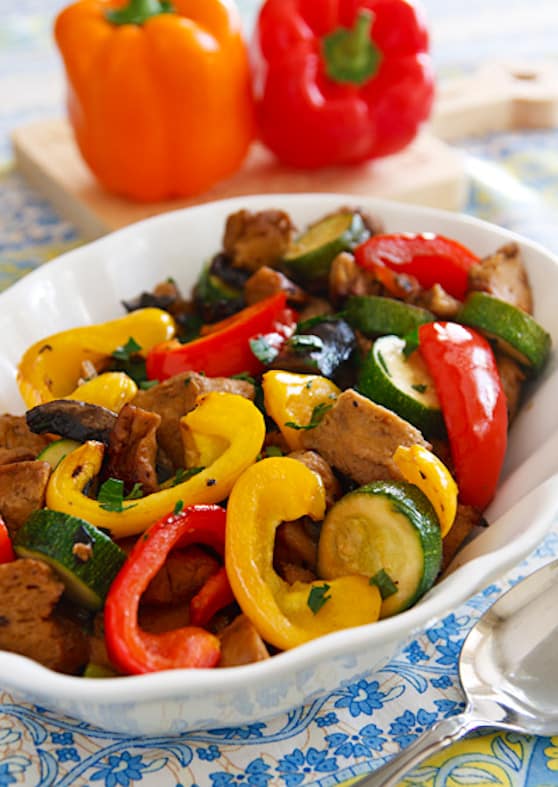 Roasted Seitan, Peppers, and Portobellos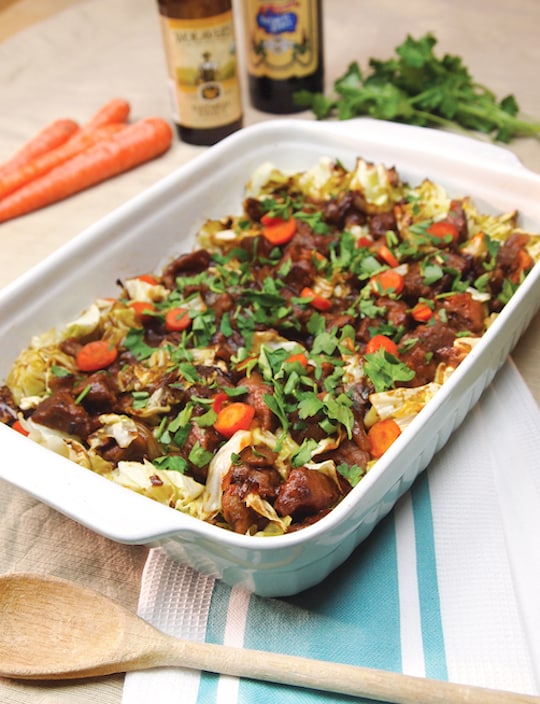 Stout, Seitan, and Cabbage Casserole