Finding easy vegan lunch ideas and recipes for school or work on a daily basis can be as daunting as getting a healthy dinner on the table day after day. We're here to help! VegKitchen and Vegan Food Hacks are dedicated to making each and every plant-based meal as simple to prepare as possible, and that includes lunch!
Packing your own lunches at home has lots of advantages, including:
You control portion sizes, and by extension, calories.

You can make use of leftovers, saving you both time and money.

It lessens the temptation to eat less healthy food (like fast food) for the sake of convenience.

You can enjoy your midday meal in a more leisurely fashion, as you save the time it takes to go out, get served, and pay for lunch at an eatery.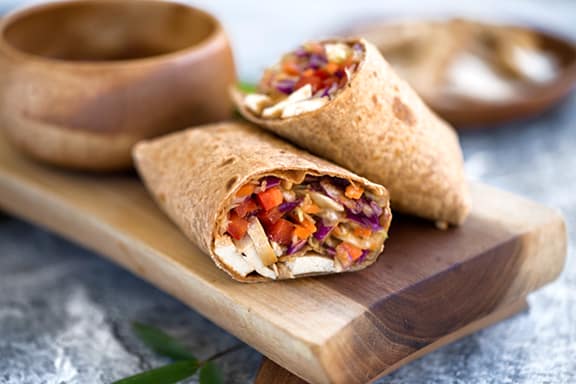 Wraps are a fantastic option for lunch. A plant-based protein like baked tofu, tempeh, or hummus hummus, and some veggies (leafy greens and avocado are particularly good), and you've got a lunch that's a perfect blend of comfort food and healthy salad.
For the time-crunched, here are 10 Easy Vegan Wraps to Make in 10 Minutes or Less, all in one place for your viewing (and eating) pleasure. The Tofu and Peanut Satay Wrap in the photo just above is part of this round-up.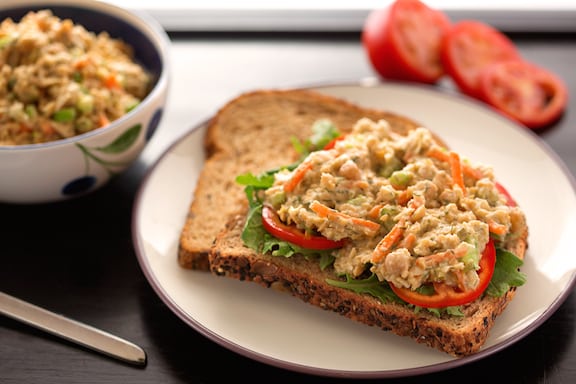 High-protein vegan spreads are awesome. They can also be used to fill wraps, and is equally good stuffed in pita, spread on whole grain bread, or dolloped onto a salad. Here are some of our favorites: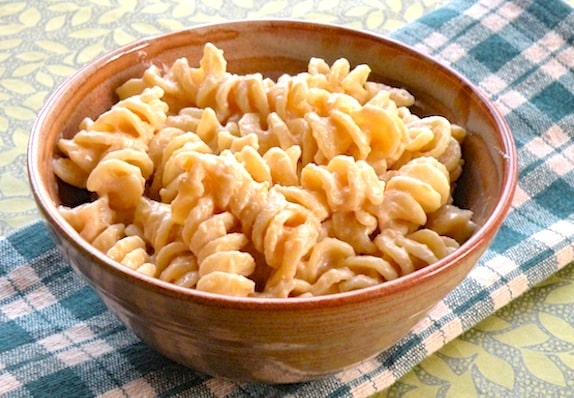 Leftovers can be lifesavers when it comes to lunch. Hearty dishes like vegan mac and cheese, chili, and casseroles are perfect for portable containers. Make more than you need the night before, and you'll thank yourself in the morning. Our favorites for portable leftover lunches:
See more ideas in Leftover Heaven: Ideas for School and Brown Bag Lunches.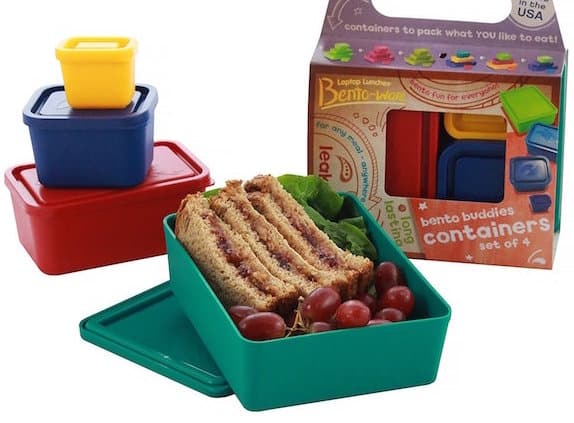 School lunches for vegetarian and vegan kids can be challenging. Healthy School Lunch Recipes and Tips will give you some new inspiration when your energy for packing lunches starts to flag. See even more ideas in Dreena Burton's Plant-Powered Lunchbox Solutions.
Speaking of school lunch, bento box lunches are great for kids — and fun for adults, too. These earth-friendly containers inspire you to vary your options and keep portions in check, too. See some basics and ideas in School Lunch in a Bento Box: Fun and Earth-Friendly.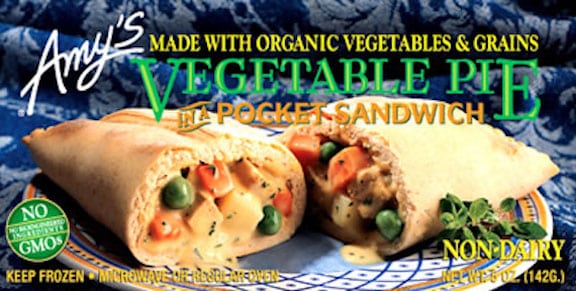 Amy's prepared products make great lunch box fare. Some days, even the simplest fare can feel daunting, especially at 6:00 am. Amy's Vegan Lunch Box Hacks for Your Busiest Days is aimed at the school set, but adults will appreciate these prepared foods on occasion, too. Soups, chili, veggie pot pie, vegan mac and cheese — there are tons of plant-based choices. With most of them, all you need to add is some fresh fruit.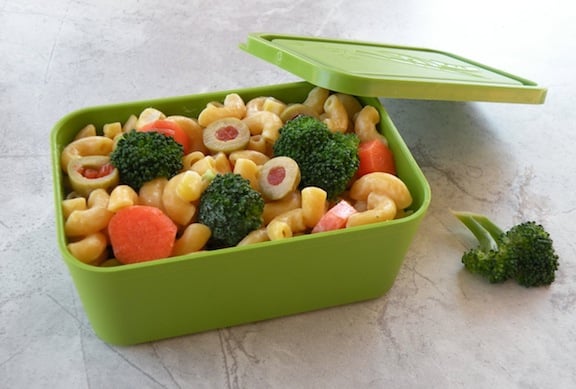 Pasta salads and cold noodle dishes are fantastic lunchbox fare. Whether you choose from Cool Pasta Salads or Cold Asian Noodle Dishes, you'll look forward to lunchtime. This can also be a dinner-to-leftover segue. For the younger set, Lunchbox Pasta Salad (shown above) is a good choice.
A couple more easy ideas: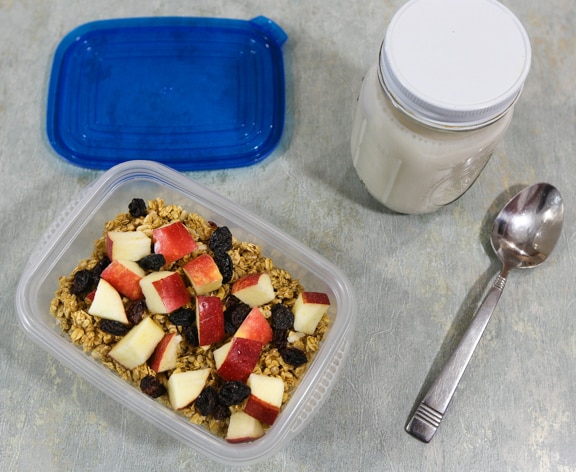 Granola for lunch: If you'd like an alternative to sandwiches, pack a container of granola topped with fresh fruit. Pack nondairy milk in a separate bottle to pour in once you're ready to eat. Don't forget a spoon!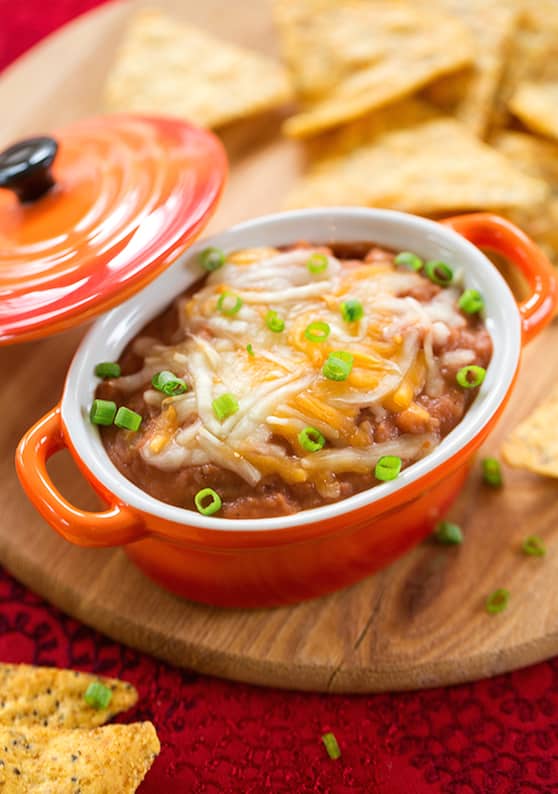 Bean dip: Scoop some Easiest Hot Bean Dip into a thermos as an offbeat lunch for school or office; pack the tortilla chips separately. Pack a bunch of grapes to go along.