Roast them. Roasting vegetables brings out their natural sweetness, and as with the vegetable fritters above, makes them a comfort food. Try Roasted Cauliflower, above, or combinations of cruciferous veggies (cauliflower, brussels sprouts, etc.), root vegetables, and squashes, Explore our wide array of Roasted Vegetable Recipes.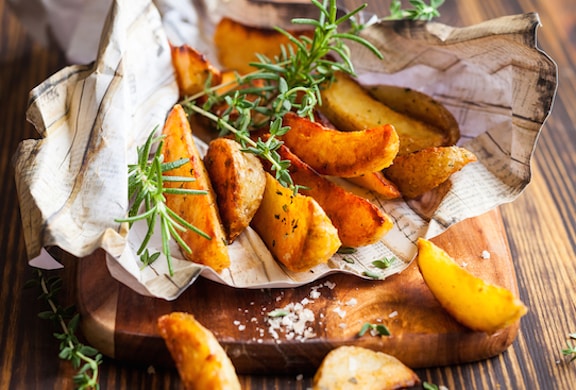 Oven-"fry" them. Potato Oven Fries need only a minimal amount of oil, a quick trip in the oven, some ketchup, and you're good to go. Try also: Sweet Potato Oven Fries.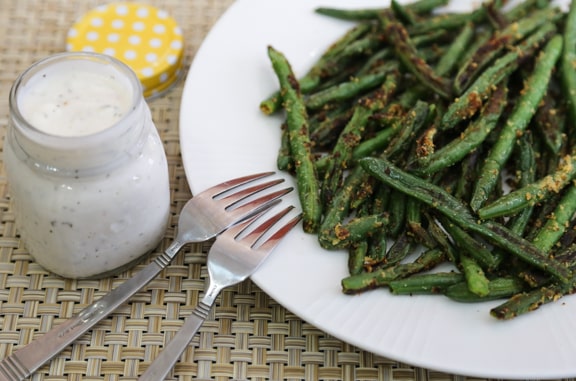 Or "unfry" them in a pan. Green Bean Fries become golden and crispy on the outside. They're great just as they are; served with ranch dressing, they're even harder to resist.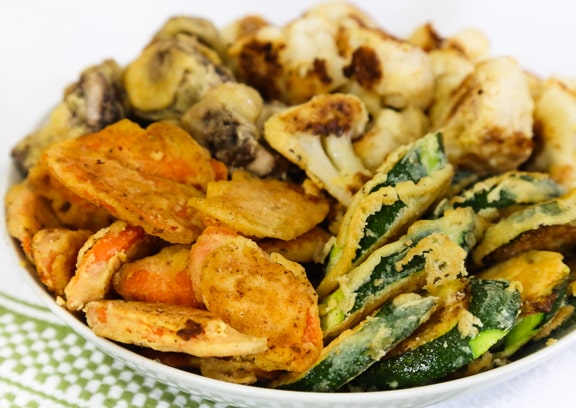 Batter them up. Vegetable Fritters transform common veggies into soothing comfort foods with a mild batter. Try this with 2 to 3 different vegetables each time you make it as suggested in the post. Try also: Corn Fritters.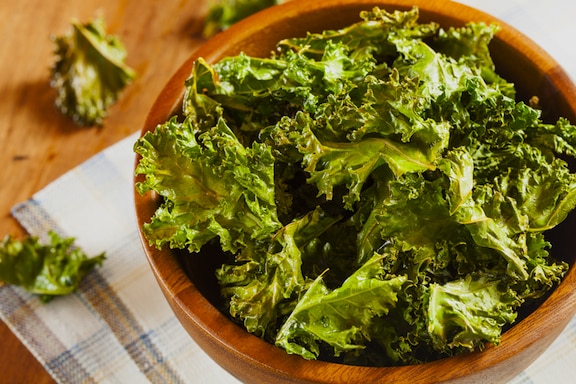 Bake them into chips. Kale is the ideal candidate for this kind of treatment. Basic Baked Kale Chips are an addiction you won't mind giving into. Kids usually go for these in a big way. Try also: Pizza Kale Chips.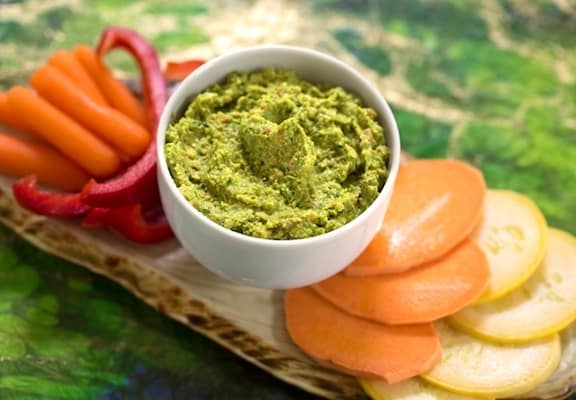 Dip them. Sometimes the dip itself can be based on vegetables, like in Green Pea, Parsley, and Pistachio Dip, above. Hummus is a fantastic dip for raw vegetables, and it's so easy to make at home. There's just something about this high-protein Middle Eastern classic that appeals to kids of all ages. Try also: Green Bean and Cashew Paté.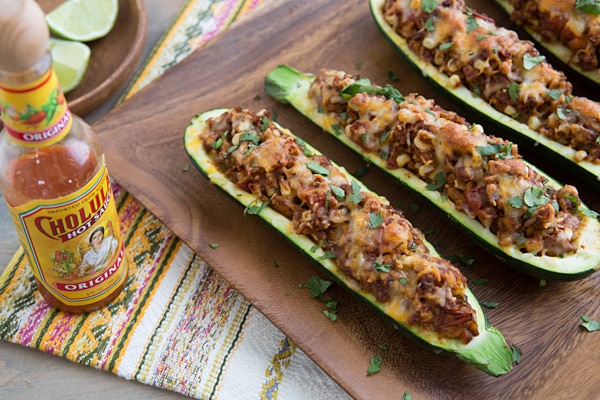 Stuff them. Vegetables just become a whole lot more fun when you scoop out their centers and stuff them with savory fillings. Taco Stuffed Zucchini from Oh My Veggies is a delicious example. Try also: Rice-Stuffed Delicata Squashes; Couscous-Stuffed Eggplant.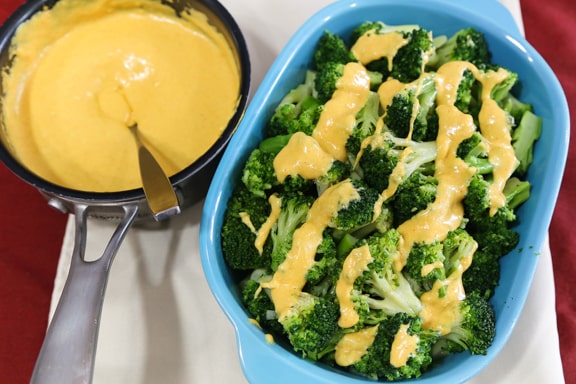 Serve them cheesy. Mustard-Spiked Vegan Cheez-y Sauce gives broccoli, cauliflower, green beans, Brussels sprouts, and other vegetables a luscious finish.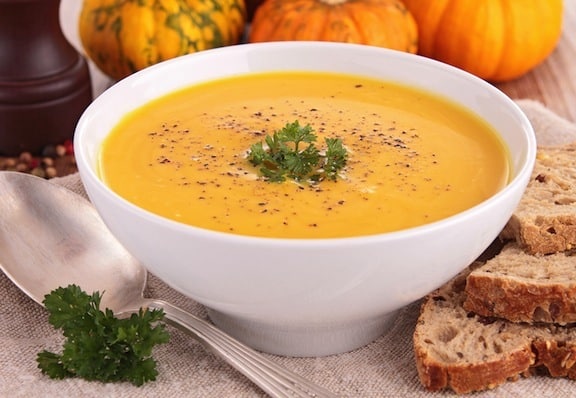 Blend them into soups. When cold weather sets in there's nothing more soothing than pureed soups like this Creamy Golden Potato Squash Soup. You can sneak all kinds of good ingredients into these purees! Try also: Vegan Cream of Broccoli Soup and Sweet Potato Soup.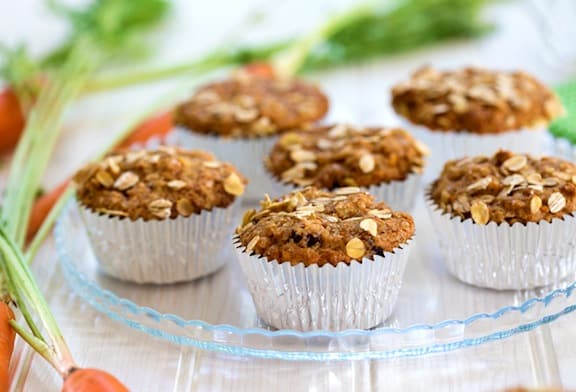 Bake them into sweet treats. Carrots, butternut squash, pumpkin, and zucchini are four vegetables that blend well into cakes, pies, and muffins. When you stop to consider it, pumpkin pie is actually a vegetable dish! Vegan Carrot-Walnut Muffins, above. are good for breakfast or for the lunch box. Try also: Zucchini-Raisin Muffins, Easy Vegan Pumpkin or Squash Pie.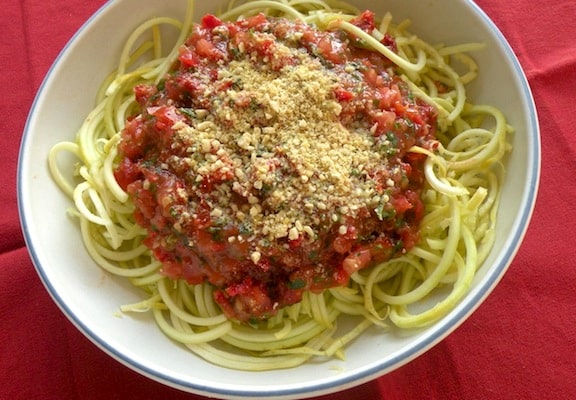 Use them as noodles. Zucchini "Noodles" are something that even the pickiest eater can't resist. Though zucchini isn't exactly a powerhouse of nutrition, you can augment these kinds of dishes with more nutrient-dense toppings. You'll need a spiral slicer to make the really fun shapes, but you can also use a vegetable peeler to make flat "linguini." Try also: Zucchini Pasta with Mango, Avocado, and Black Bean Salsa.