Here's a basic guide on how to cook quinoa, along with an array of easy recipes for this tasty, quick-cooking grain. Nutritious and versatile, quinoa (pronounced KEEN-wa) is an ancient food indigenous to the South American Andes. Considered a "superfood" for its superior nutritional profile, it was revived for the American natural foods market in the 1980s. Your basic quinoa grain is a kind of yellowish-tan, but red and black varieties are now available as well. They cook up the same way and taste pretty much the same as well; their appeal is mainly visual.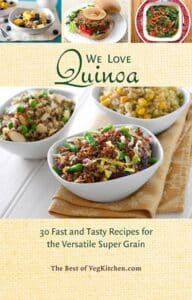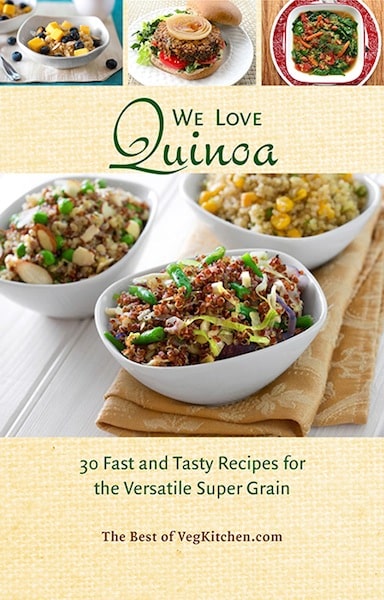 Quinoa has more and higher quality protein than any other grain aside from amaranth. It's also rich in minerals, B-vitamins, and vitamin E. Best of all, I appreciate the fact that quinoa cooks in a mere 15 minutes, and its fluffy texture and nutty flavor and aroma make it extremely versatile. If you'd like more quinoa in your life, you might also enjoy having one of VegKitchen's affordable pdf e-books, We Love Quinoa, right on your desktop (or printed out) for easy access to our most popular quinoa recipes.
Here are some basic uses for quinoa:
Use it as a bed of grain for bean or vegetable dishes in place of rice.
Use it to make pilafs with nuts and dried fruits.
It's great for stuffing vegetables.
Make tabbouleh-style salads with it. Add diced crisp vegetables, fresh tomatoes, and minced herbs. Toasted nuts or seeds add a delicious touch.
Just use it simply, as a nutrition-boosting side dish.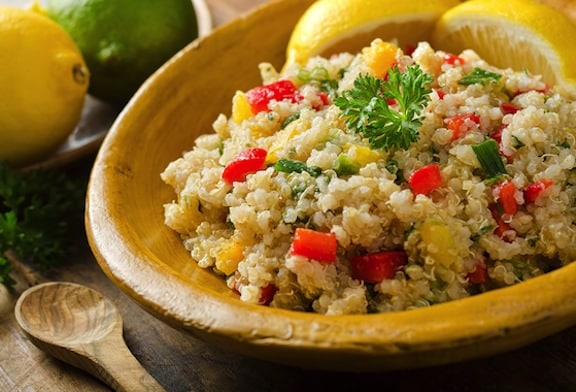 Basic cooking tips:
Rinse the quinoa in a very fine sieve.
Combine with water in a 2 to 1 ratio in a small saucepan (I usually do either 2 cups water to 1 cup quinoa, or 3 cups water to 1 ½ cups quinoa, depending on how much I want to have at a given meal). Add a bouillon cube (I like Rapunzel salt-free vegan bouillon) for added flavor, if you'd like.
Bring to a rapid simmer, then lower the heat and cover. Simmer gently until the water is absorbed, about 15 minutes.
Add Earth Balance margarine or a fragrant nut oil as desired and salt gently.
To this basic formula, I have sometimes added finely chopped steamed broccoli; toasted pine nuts; minced scallion; steamed frozen green peas; steamed frozen corn kernels; sautéed garlic; or any combination of two or three of these items.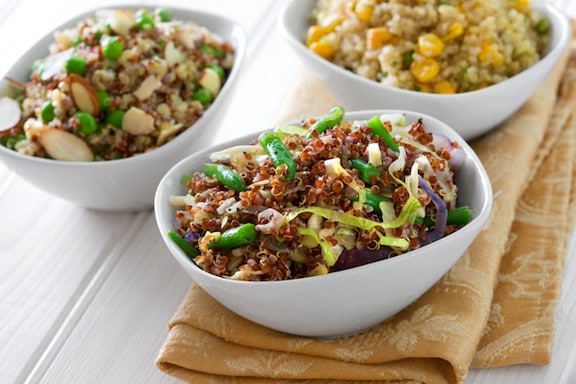 Here are some quinoa recipes you'll find on VegKitchen:
Quinoa Salads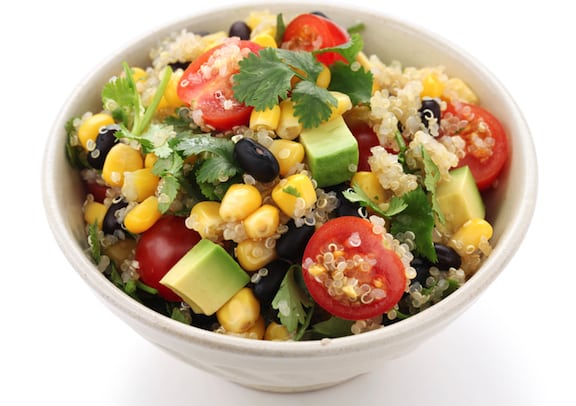 Quinoa Pilafs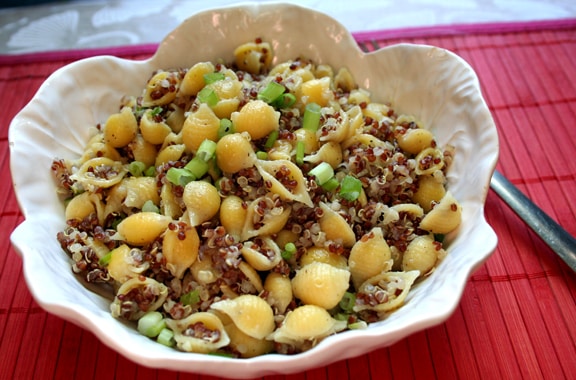 Heartier Quiona Dishes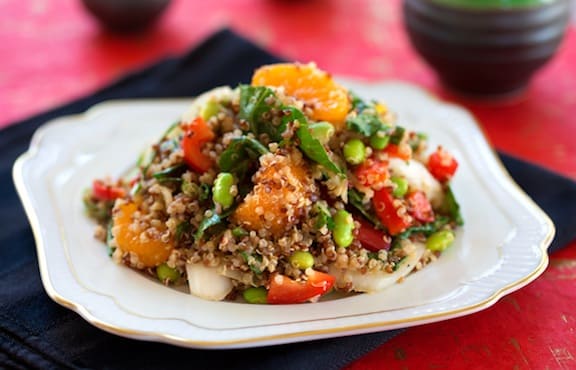 Wraps and Such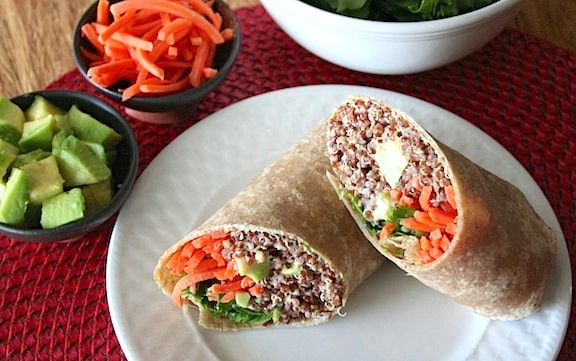 Sweets and Such
Kañiwa
For lots more features on healthy lifestyle, explore VegKitchen's Healthy Vegan Kitchen page.
Here are more of VegKitchen's Natural Food Guides.