These Vegan Blackberry Cookies are extra soft, thanks to the coconut milk. The marriage of the blackberries and orange flavors in this recipe is to die for. For this recipe I used fresh blackberries and would not recommend using frozen one as they might soak the cookies.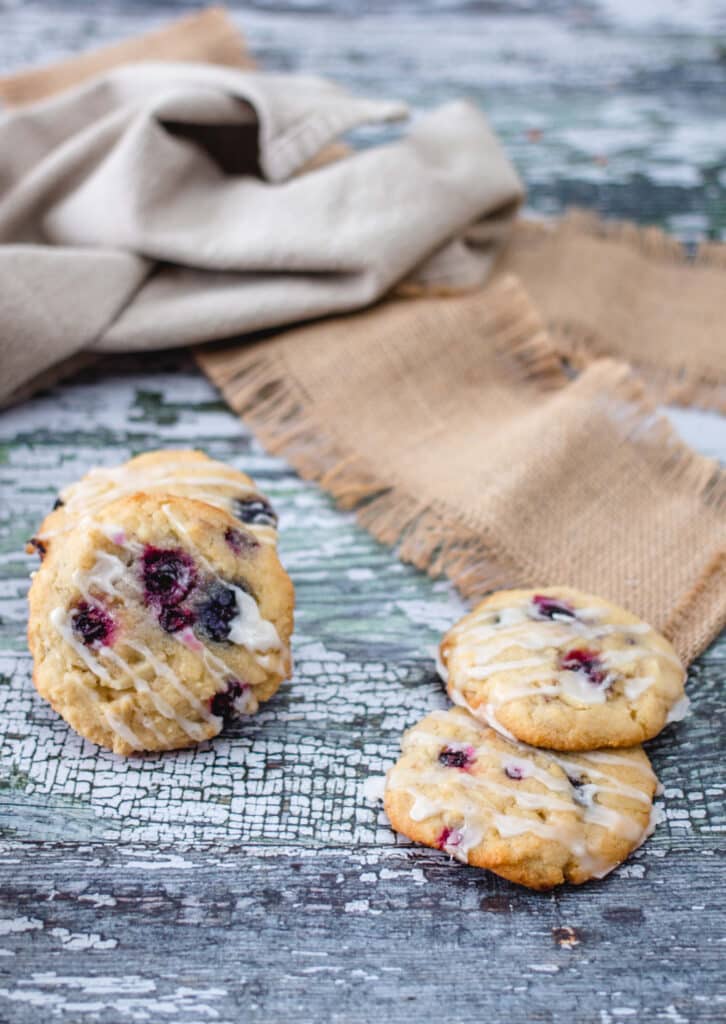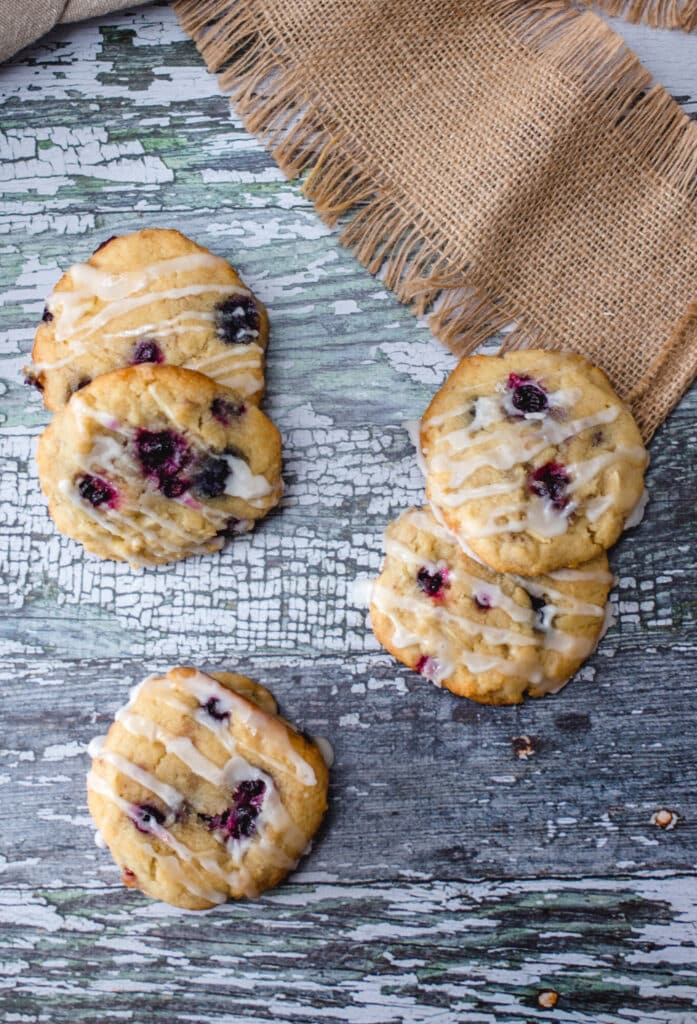 Vegan Blackberry Cookies
Ingredients
½ cup vegan butter or margarine
⅔ cup sugar
⅓ cup brown sugar
¼ cup coconut milk
1 flax egg (2 tbsp ground flax seeds mixed with 3 tbsp water)
½ tsp vanilla extract
zest of 2 oranges
2 cups flour
2 tsp baking powder
½ tsp salt
¼ tsp baking soda
1 cup fresh blackberries
Frosting
½ cup powdered sugar
2 tbsp coconut milk
Instructions
Preheat the oven to 375°F.
In a bowl, combine butter, orange zest, sugar, and brown sugar with an electric mixer until smooth and creamy.
Add vanilla extract and flax egg. Beat well.
Sieve together flour, baking powder, baking soda, and salt. Add to wet mixture, alternating with the coconut milk, and mix well.
Gently stir in the blackberries, being careful not to crush them.
Refrigerate the dough for 2 hours.
Make balls the size of a golf ball, and place them on cookie sheets lined with silicone mats.
Bake in the top of the oven, 12 to 15 minutes.
Let cookies stand 5 minutes on the cookie sheet before placing on a rack. Let them cool completely. During that time mix powdered sugar and coconut milk in a bowl.
Pour the frosting over the top of the cookies with a spoon.