Here are 12 easy and fun vegan snack recipes for your Super Bowl gathering, starting with Mushroom and Bell Pepper Vegan Quesadillas. These make a great snack served simply with salsa and can also accompany well-seasoned chili.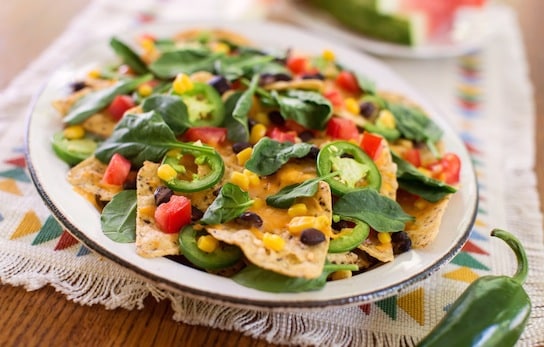 #2
Here are tasty Fully Loaded Vegan Nachos that can be made with pantry and refrigerator staples in a matter of minutes. Nachos are fun fare no matter what, whether as a snack for a small party, or even as an emergency dinner.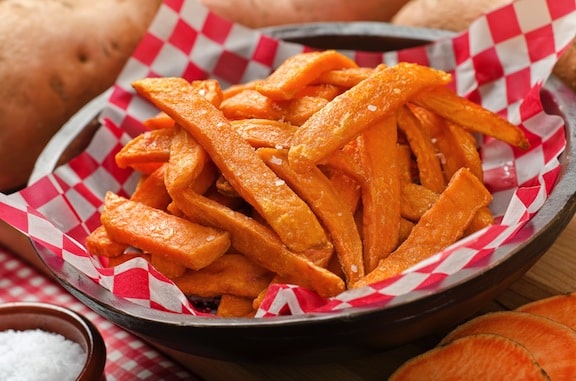 #3
Enjoy low-fat Sweet Potato Oven "Fries"  with plenty of ketchup or your favorite barbecue sauce.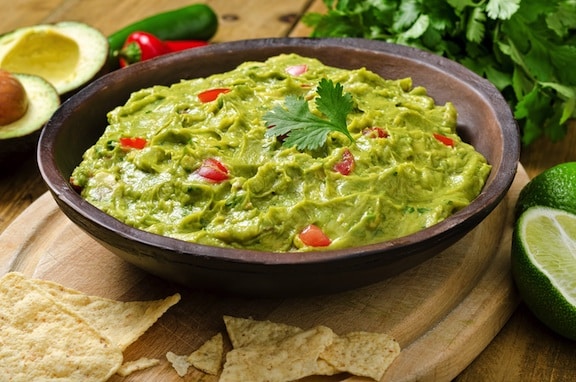 #4
Five minutes, a few ingredients, and you've got nearly-instant Super-Easy Guacamole. Just open a bag of stone-ground tortilla chips, and have a party!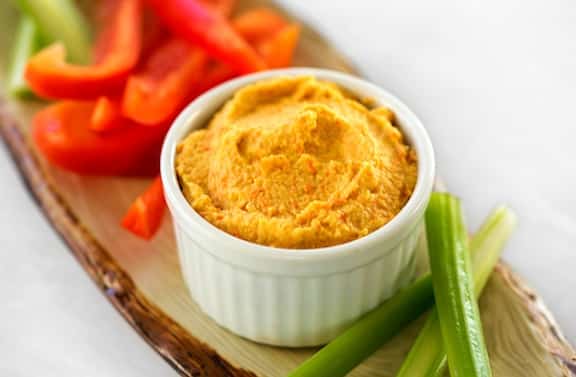 #5
You can make Smoky Vegan Cheddar Cheez as a spread in no time, or let it set up into slices. Serve with whole-grain or gluten-free crackers or crisp breads and/or raw veggies.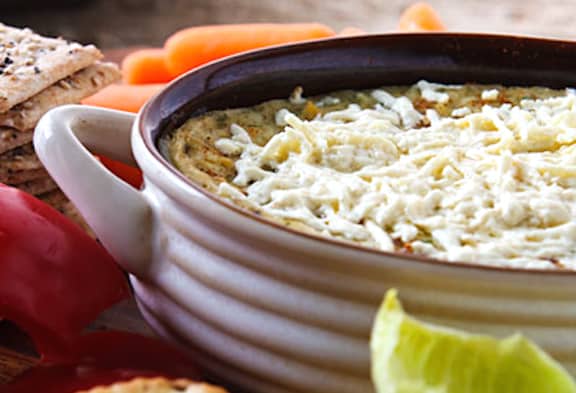 #6
Artichoke dips are classic appetizer offerings, but they're rarely vegan. This Hot Artichoke and White Bean Spread is, and it's every bit as luscious as the dairy version. Serve with crispbreads, baby carrots, and spoon-sized chunks of red bell pepper.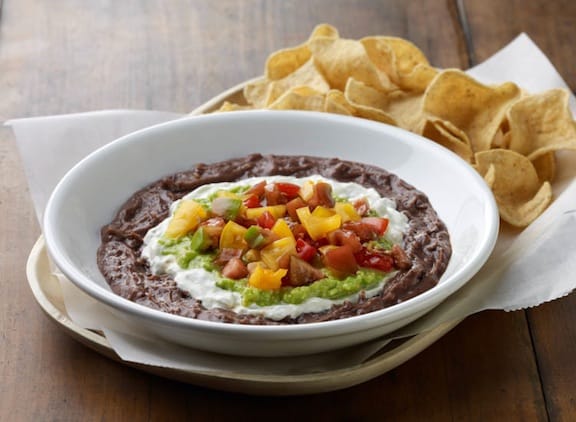 #7
Sometimes you need a quick and dip for a party or as an easy appetizer. Four-Layer Bean Dip is simple to make. Dressed up with some chile in the vegan sour cream, and topped with multicolored heirloom tomatoes, it makes an appealing presentation.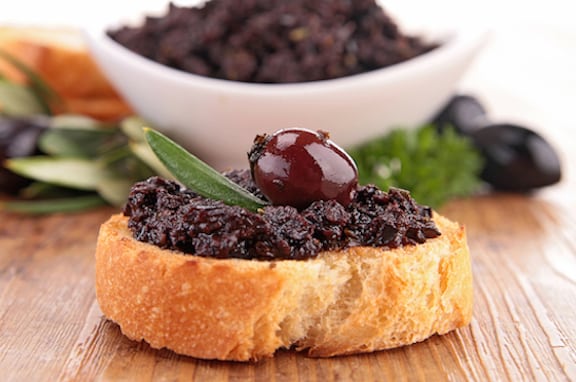 #8
Very easy to prepare, Olive and Sun-Dried Tomato Tapenade can be a go-to appetizer when you have little time to spare, as it takes only minutes to prepare. It's equally good with crispbreads or sliced fresh baguette.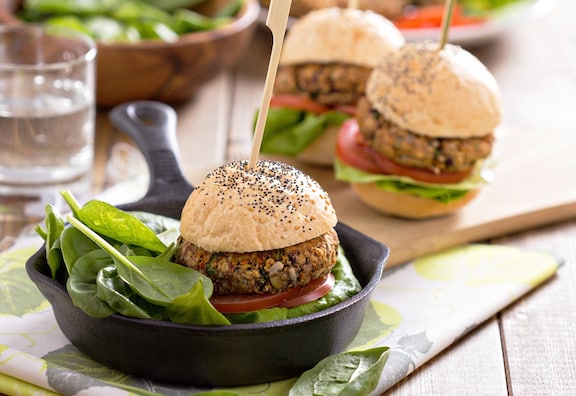 #9
Smoky Sunflower Bean Burgers or Sliders have a little crunch from sunflower seeds and a subtle smoky flavor. For your Superbowl party, go with the small sliders to stretch the number of serving sizes as well as the visual appeal.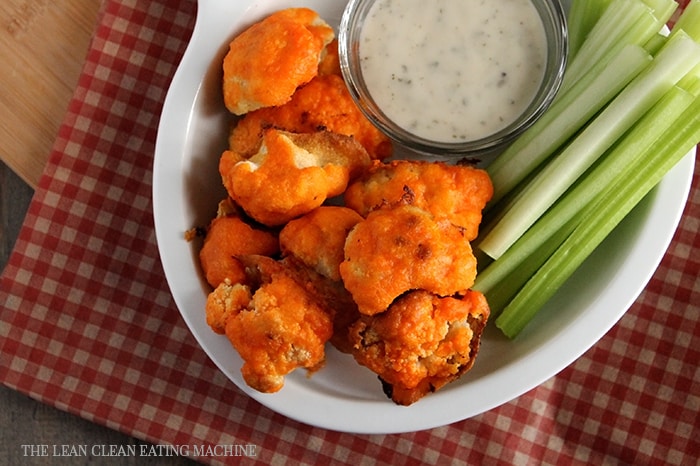 #10
The vegan answer to traditional Buffalo Wings are made of cauliflower, and they're all the rage, all over the web! This easy version and its lovely photos are from The Lean Clean Eating Machine' Cauliflower Buffalo Bites.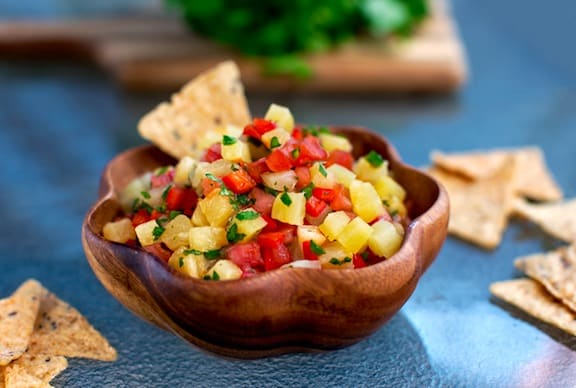 #11
Easy to make and deliciously different, this lively Pineapple Salsa can be used to top vegan quesadillas and the like, or as a snack served with stone-ground tortilla chips.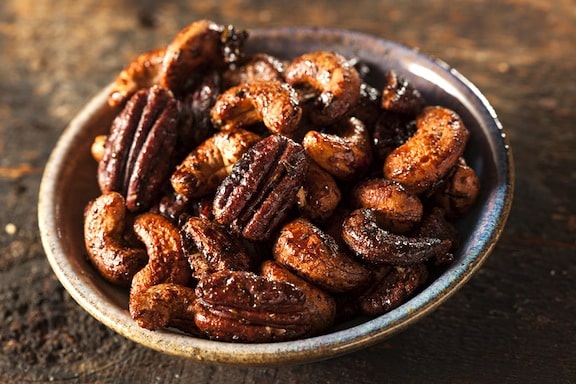 #12
Sweet and Spiced Glazed Nuts are a tasty finger food at gatherings, or as an everyday snack. Use any combination of your favorite nuts.