Raw Kale Salads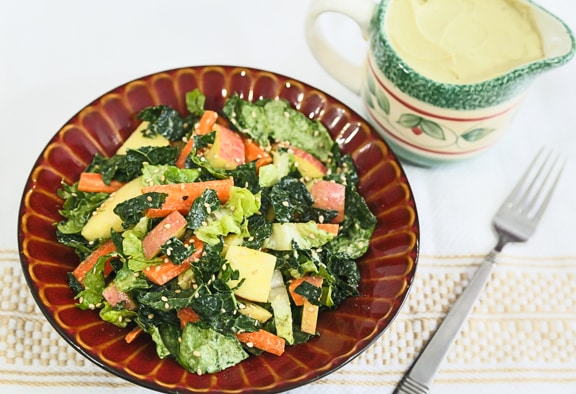 Here's a fresh and crunchy kale salad with a double dose of sesame (tahini and seeds). Did you know that sesame seeds are a good source of calcium? This salad goes with just about any kind of meal — bean and grain dishes, stews, chilies, veggie burgers. Photos by Evan Atlas. more→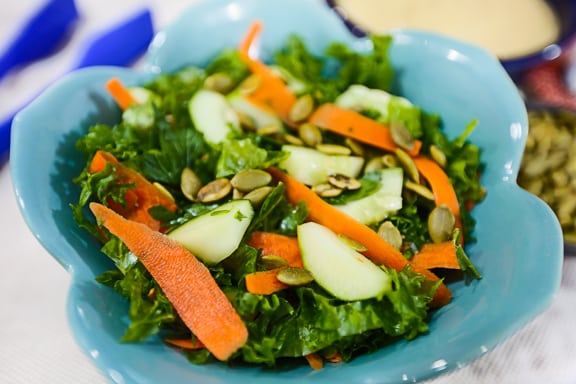 Massaged kale served simply with cucumbers, carrots, and a luscious dressing of avocado and tahini is an incredible treat. It's fantastic as a lighter and more refreshing kale salad to serve in warmer weather, though you can enjoy this any time of year. Adapted from Wild About Greens by Nava Atlas. Photos by Evan Atlas. more→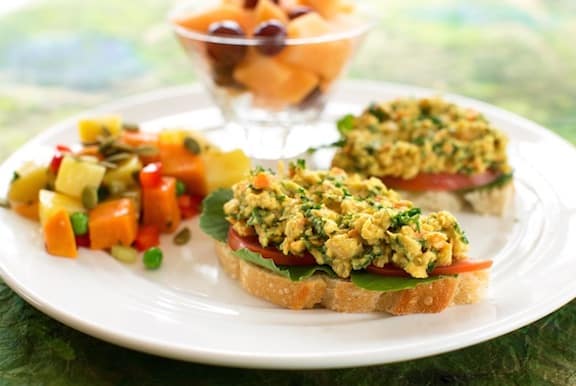 Chickpeas and kale are a tasty team, and this combination makes a great spread for bread, a filling for pita bread or a wrap (along with some tender lettuce and sliced tomatoes), or layered scoop of it on a sturdy flatbread and served open-faced. For a nice warm weather meal, this is great served with any sort of potato salad and a simple fruit medley. This makes about 2 to 2 1/2 cups. Recipe from Plant Power: Transform Your Kitchen, Plate, and Life with More Than 150 Fresh and Flavorful Vegan Recipes by Nava Atlas. ©2014, published by HarperOne, reprinted by permission. Photos by Hannah Kaminsky.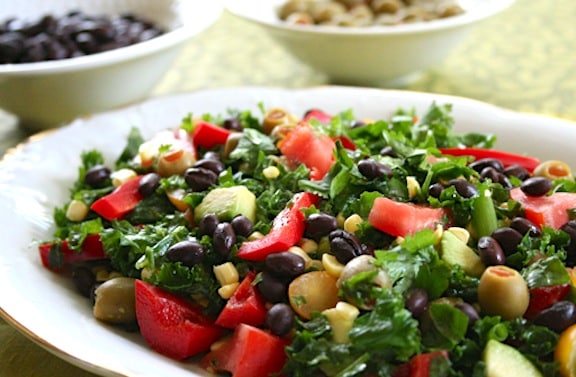 Kale, corn, avocado, and tomatoes add up to a seriously delicious salad. With the optional beans, it's a fantastic main dish salad. Without the added beans, it's a great companion to tortilla specialties containing beans—burritos, enchiladas, and the like. Recipe adapted from  Wild About Greens by Nava Atlas. Photos by Rachael Braun. more→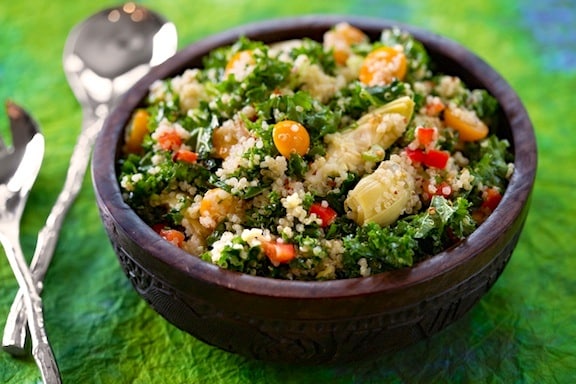 Any time you put kale and quinoa together, it's a winning duo. Not only are they both nutritional powerhouses, they taste and look fantastic together. Cook quinoa ahead of time, and this salad can be made in a snap. For an easy meal, serve with Sweet and Savory Sautéed Tofu, and corn on the cob or baked sweet potatoes. Photos by Hannah Kaminsky.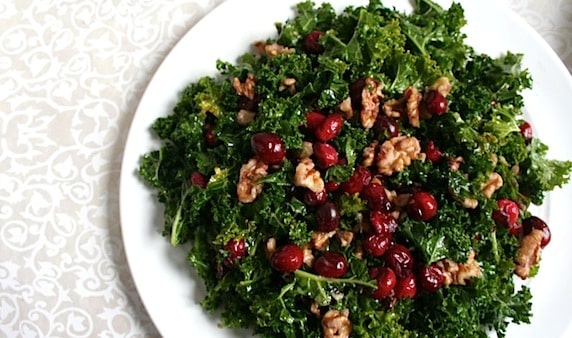 If you want an easy way to add some greens to your holiday table, this salad is for you. My Grandpa used to make cranberry bread for Thanksgiving, and this is basically that — in salad form.  Cranberries, walnuts, orange, all mixed together … it's like the holidays in a bowl!  This makes a moderate amount as everyday fare, so if you'd like a larger portion to serve at a vegan holiday meal, the recipe doubles or triples easily. Originally posted at and reprinted from Esther at A,B,C,Vegan. Photos by Rachael Braun.  more→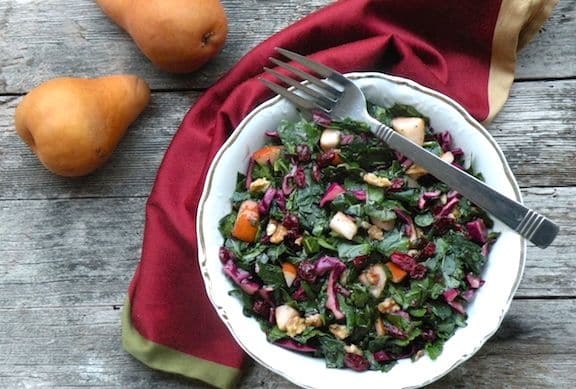 This simple and beautiful massaged kale salad provides a gorgeous burst of color for every day or special occasion meals (festive enough to include in a vegetarian/vegan Christmas or Thanksgiving dinner menu). It's so luscious that I consider this the salad equivalent of candy!  more→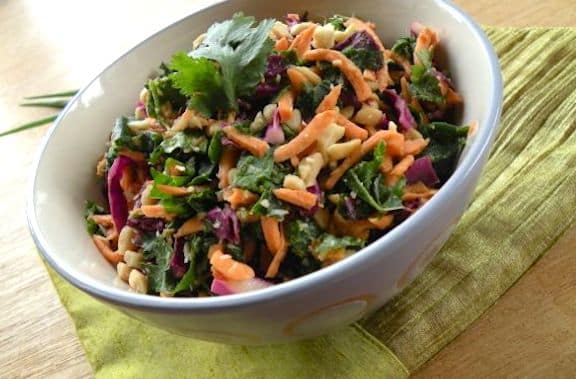 This variation of Raw Sweet Potato and Cabbage Salad with Coconut-Lime Dressing was inspired by Ricki Heller. She took my aforementioned recipe and varied it by using raw kale. The combination of raw sweet potato and raw kale (two veggies more commonly eaten cooked) is amazing. A small amount of red cabbage is added for color and crunch, and the coconut oil and lime dressing ties it all together. more→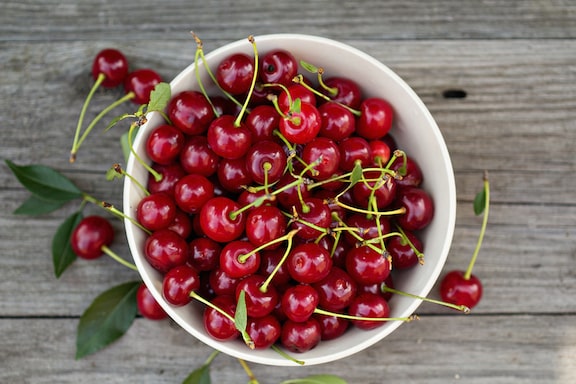 Yearning for something a little different for dinner tonight? Try using kale instead of lettuce for a salad. A garlicky dressing and bits of sweet cherry add surprising flavor twists. more→